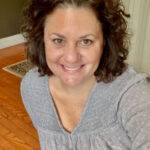 Rebecca Turley
Rebecca is a full-time writer and editor with a BA in Journalism and Communications. Rebecca has built her freelancing career on editing for a national book publisher, ghostwriting several books for the education market, and writing for high-profile websites and blogs in education, the social sciences, and healthcare. Creative writing has always been her first love, and she credits her creative writing college courses for helping her refine her creative nonfiction skillset. You can connect with Rebecca at Rebecca Turley | LinkedIn.
By Rebecca Turley:
A Portrait of the Artist Under Copyright
What Is Informative Writing?
What Is Content Writing?
What Is a Citation in Writing?
What Is a Call to Action in Writing?
What Is an Outline in Writing?
What is an Abstract in Writing?
How to Become a Writer in Washington with a BFA, MFA or Similar Creative Writing Degree
How to Become a Writer in Minnesota with a BFA, MFA or Similar Creative Writing Degree
How to Become a Writer in Michigan with a BFA, MFA or Similar Creative Writing Degree
How to Become a Writer in Florida with a BFA, MFA or Similar Creative Writing Degree
How to Become a Writer in Connecticut with a BFA, MFA or Similar Creative Writing Degree
How to Become a Writer in California with a BFA, MFA or Similar Creative Writing Degree