Discover where your talent can take you with a degree in creative writing.
A Career in Creative Writing
Everyone serious about a career in writing wants to know what it takes to be a real writer—not just another person who writes.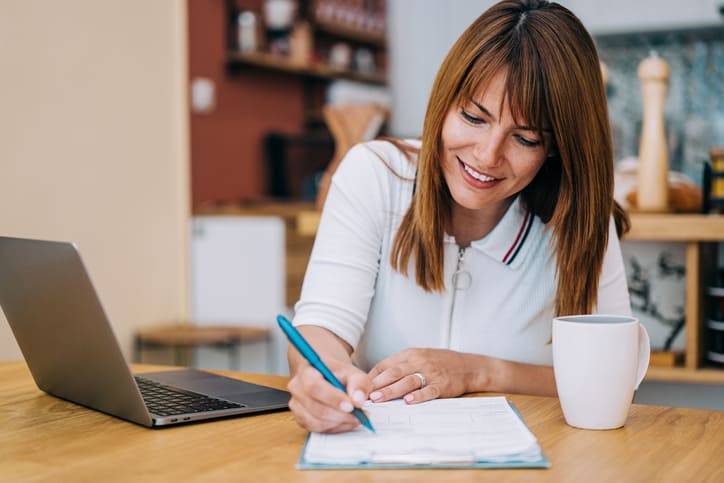 Everyone knows it takes talent, and the discipline to refine that talent through endless hours of practice. It takes a thick skin for critique, and the resilience to start back at zero a thousand times undaunted.
It also takes a structured approach to learning the craft.
The path to becoming a writer is simple to understand if tough to follow. We'll guide you every step of the way.
"Who wants to become a writer? And why? Because it's the answer to everything. … It's the streaming reason for living. To note, to pin down, to build up, to create, to be astonished at nothing, to cherish the oddities, to let nothing go down the drain, to make something, to make a great flower out of life, even if it's a cactus."
Creative Writing Classes, Courses, Workshops, and Degree Programs Where You Live
Finding outlets for your creative expression is easy no matter where you live today. We help you plug in to the local literary scene in your area, find the writing classes and workshops that will build your confidence and resolve, and show you the undergraduate and graduate programs where you can master the art of the written word.
Creative Writing Degrees at Every Level
Every stage of your growth as a creative artist requires a different approach. For serious writing students, some of those stages are defined by creative writing degrees earned at successive levels. No matter where you are in your journey as a developing writer, there's a certificate program, or an undergraduate or graduate degree that is the perfect fit.
Two-year associate degrees in creative writing offer an introduction to both the kind of general knowledge and expertise you need to tell stories true and tall, and the core writing skills that let you put your ideas on paper.
A four-year course of study that leans heavily into the liberal arts is always a valuable investment for creative writers. And with electives that let you tailor your studies to fit your interests in the craft of writing, a BA or Bachelor of Fine Arts (BFA) in creative writing will put wings on your potential.
If teaching writing is your heart's desire, a PhD in creative writing is your path to a professorship. With six or more years to devote to graduate studies and the labor of love that will become your dissertation, a doctorate is both an academic and a personal achievement.
Writers with reservations about the time commitment and expense of earning a full degree find that certificate programs in creative writing let them focus on exactly what they want to study. Certificates are available at all points in the college journey, as introductory programs, post-bachelor's graduate certificates, and even as post-master's options.
What is Creative Writing?
Creative writing makes its own rules to evoke a feeling and sense of knowing in the reader. For the author, it's an artform and a medium for creative expression. It's also a field that drives human culture and communication.
Where Will Your Creative Writing Career Take You?
Creative writing degrees have laid the foundations for successful careers in dozens of different fiction and non-fiction genres. To learn more about any of them, just click in the list below, or consult our creative writing genre guide to explore your favorites.