<!- mfunc feat_school ->
Featured Programs:
Sponsored School(s)
<!- /mfunc feat_school ->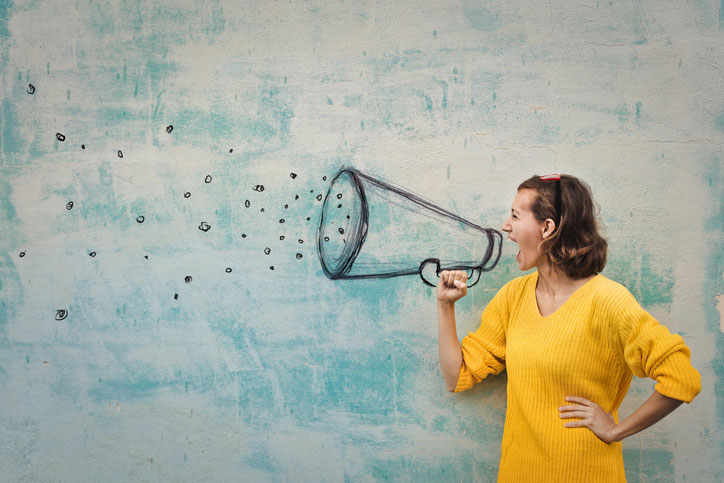 How do you inspire readers to take action?
A Call to Action (CTA) in writing is your opportunity to motivate readers to take some type of action. Can your writing and accompanying CTA be compelling enough to motivate your readers to take the next step, make the next move?
That's the million-dollar question.
Call to Action: What It Is, What It Isn't, and How to Successfully Use It in Your Writing
So, what exactly is a Call to Action and how can you best utilize it as a writer?
A CTA in writing is a clear and direct message that should elicit a strong response from readers to do something. In marketing lingo, this something is called a "conversion" – turning observers into doers.
Think of it as a "hook, line, and sinker" moment – you want to inspire the reader to do what you want them to do. Maybe it's subscribe to your online newsletter, book a service, or buy a product—a CTA is a one-liner that gets the job done. It can be an outstanding marketing tool that keeps your reader engaged and ready to act.
It may be a small, two-word phrase or as long as a sentence, but its goal remains the same: to provide your reader with direction on what to do next. You provided them with compelling, interesting text; now's not the time to leave them hanging! Finish it off with a great CTA and you've accomplished your goal.
CTAs are most often used to make a sale by providing a direct path to the product or service you want them to buy. But they can also be helpful for building your customer base and generating leads for future sales. Most CTAs are used as hyperlinks that take the reader where you want them to go, but they can also motivate the reader to make a phone call, download a brochure, or complete a similar activity.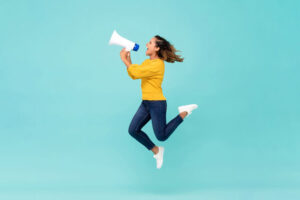 Your reader just finished reading your website content, blog article, or marketing copy— Now what? A CTA gives your reader a clear message about what they need to do next by eliciting enthusiasm. A CTA inspires readers to click on a link or take some other action by creating a sense of urgency, maybe even FOMO (fear of missing out). The CTA is just sitting there in all its hyperlinked glory, waiting to be clicked upon.
Creating an Effective Call to Action
Once you understand the goal of the CTA, it becomes rather easy to write one yourself. But there are some tried-and-true rules to follow to ensure your CTA is everything it can be.
A CTA is:
Start your CTA with a strong action verb.
A CTA doesn't take time to get to the point. It accomplishes its goal by telling the reader exactly what to do.
Think "authoritative" when choosing your words for a CTA. Those action verbs should inspire and convince the reader to do something, so now's not the time to underwhelm them. When choosing that action verb, think about how best to direct your reader:
Use words that excite and motivate the reader.
Get them motivated and curious to make the move. Think about persuasive language here, about intriguing your reader to want to know more or make a move. Persuasive language speaks to saving them money, saving them time, or improving their lives in some way:
Create a sense of urgency.
You can create a sense of urgency in a number of ways. Add an adjective, make a promise, or elicit FOMO.
Eliminate wordiness.
You have one opportunity to capture their attention and motivate them to click. Don't waste it by overloading your CTA with unnecessary words or confusing text. Think straightforward, clear, concise, and to the point.
If you aren't getting the response you hoped for, switch it up.
You never really know if your CTA is going to be effective unless you give it a whirl. If you aren't getting the response you hoped for, it never hurts to try another tactic. Remember that CTAs are not a one-size-fits-all approach, so you may need to experiment to find one that works best for your audience.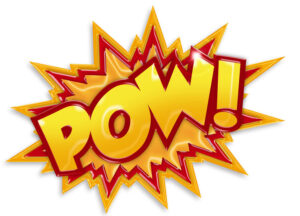 CTAs That Pack a Punch
Need a little inspiration to create the perfect CTA? Here are popular CTA phrases designed to boost your conversion efforts.
Do you want customers to sign up or subscribe to something?
Sign me up
Subscribe now
Don't miss out
Join in
Get started now
Stay up-to-date
Remain in the know
Do you want customers to keep reading your content?
Find out more
Learn more
Discover more
Become part of our community
Do you want customers to take advantage of a deal or discount?
Claim your offer
Claim your discount
Redeem your discount
Don't miss out
Start your free trial now
Start shopping now
Claim our limited time offer
Adding a Secondary Call to Action: Another Tool in the Writer's Toolkit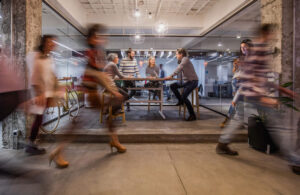 A primary CTA is great, but what about a secondary CTA? Secondary CTAs are used when you want to provide your reader with another opportunity to take action. Readers can be quite persnickety, and not all of them may be ready to make the big commitment. In these cases, a secondary CTA might be a great way to capture some of the conversions that a primary CTA missed.
A secondary CTA is not simply reciting the primary CTA twice or rewording the primary CTA. It serves as another option for the reader.
Here's a good example:
Primary CTA: Donate now to help save endangered white rhinos!
Secondary CTA: Sign up for our weekly e-newsletter to stay up-to-date on conservation efforts for the endangered white rhino.
The primary CTA is a great example of providing the reader with an immediate opportunity to act. But not all readers may be ready to pull out their wallets and make a donation. That's there the secondary CTA comes in. You've captured the interest of the reader enough to inspire them to sign up for your weekly e-newsletter, which could translate into a donation somewhere down the road. Secondary CTAs provide the reader with another opportunity to take action, thereby allowing you to boost your conversion rate.
The secondary CTA should be featured less prominently than the primary CTA because you ultimately want the reader to click on the primary CTA. Remember: The primary CTA should be the most desired action you want your reader to take. A secondary CTA shouldn't compete with the primary CTA; it should complement it.
But the secondary CTA is certainly an excellent option for those who don't find the primary CTA appealing. The secondary CTA captures that reader who may have moved on from your website or blog without taking any action at all (i.e., lost conversions). By keeping your reader engaged and returning to your site with the secondary CTA, you're naturally increasing your chances of enticing the reader to act on the primary CTA in the future.
Secondary CTAs may also be used to simply grow your social reach. A great example of a secondary CTA in this case is to simply encourage the reader to follow you on Twitter, Facebook, or LinkedIn. You can also encourage the reader to share your article or blog on their social media platform of choice. Either way, it's a great way to boost your social media presence.