<!- mfunc feat_school ->
Featured Programs:
Sponsored School(s)
<!- /mfunc feat_school ->
Never underestimate the power of inspiration. Embrace it, champion it, allow it to fuel your impulse to start writing and keep writing. When you're inspired, those imaginative roadblocks have a habit of falling by the wayside. And the burst of creativity that follows reminds you why you fell in love with writing to begin with.
Lucky you, Minnesota writer—inspiration might as well be your state's middle name. And you'll find it whether you're taking in the sweeping views of the Lake Superior shoreline as you cruise along the North Shore Scenic Byway, or taste-testing the newest craft beers that have become synonymous with Excelsior, or checking out the charming antique stores as you stroll lazily down one of the state's oldest main streets in Stillwater.
This state celebrates its rich heritage, honors its past, and always keeps one eye on the future. And this means the creative writer here is always surrounded by people, sights, sounds, and experiences that are begging to be the subject of your writing.
Creative writers are in good company in Minnesota. Community creative writing groups, poetry slams at local pubs, and large-scale writing conferences are just some of the ways writers connect with fellow writers, learn from one another, and take their love of the written word to the next level. Minnesota is also where you'll find a great selection of creative writing programs at both the undergraduate and graduate level. There's no stopping you and your creativity once you have a Bachelor of Fine Arts (BFA), Master of Fine Arts (MFA) or similar creative writing degree in your arsenal.
The Enduring Legacy of Laura Ingalls Wilder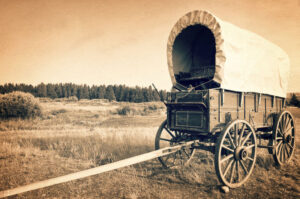 "But Laura lay awake a little while, listening to Pa's fiddle softly playing and to the lonely sound of the wind in the Big Woods. She looked at Pa sitting on the bench by the hearth, the firelight gleaming on his brown hair and beard and glistening on the honey-brown fiddle. She looked at Ma, gently rocking and knitting. She thought to herself, 'This is now.' She was glad that the cosy house, and Pa and Ma and the firelight and the music, were now. They could not be forgotten, she thought, because now is now. It can never be a long time ago" ~ Little House in the Big Woods
In the heart of Minnesota's Ozarks region, you'll find a home that's lovingly preserved to pay homage to Laura Ingalls Wilder, an American writer who gained fame, critical acclaim, and a legion of devoted fans for her series of children's books. Published between 1932 and 1943, Wilder's books, which were later made into a wildly popular, long-running television series, Little House on the Prairie, followed her life as a pioneer girl and her family's hopes and struggles as they made their way westward in search of a better life.
Her books of historical fiction recount her childhood memories and her journey into adulthood—from Pepin, Wisconsin where she was born, to Walnut Grove, Minnesota, where she spent much of her younger years, to Rocky Ridge Farm near Mansfield, Minnesota, where she and her husband, Almanzo, settled. Much of her time in Rocky Ridge was spent writing the books that made her one of the most influential children's authors in American history.
Her vibrant storytelling captured the heart of her readers and brought her childhood memories to life in brilliant detail. Through her writing, Wilder skillfully detailed the harsh, often grueling frontier life while also beautifully portraying a family whose devotion to each other and to God never wavered.
In 1932, Wilder published her first book, Little House in the Big Woods, which followed her family during their time in Wisconsin. After receiving much critical acclaim, she went on to produce additional volumes for the series, along with several other series in the years that followed. The Little House on the Prairie series largely followed her family's time in Kansas; On the Banks of Plum Creek followed their time in Minnesota; and By the Shores of Silver Lake, The Long Winter, Little Town on the Prairie, and These Happy Golden Years all detailed her childhood years in South Dakota.
Today, you're still likely to see a child clutching one of her beloved books, enamored by Wilder's tales of life on the prairie. And each year, more than 30,000 Laura Ingalls Wilder fans make their way to the Laura Ingalls Wilder Historic Home and Museum at Rocky Ridge Farm. Her beloved farm, which was a significant part of her and Almonzo's life and the place where she began writing her books, has been beautifully preserved. The home and museum feature antiques, displays, and other items that capture pioneer life.
Creative Writing Classes, Courses, and Workshops in Minnesota Can Prepare You for a Creative Writing Degree
Lively creative writing workshops… poetry competitions at local pubs… indie literary magazines… and large-scale writing conventions – in Minnesota, if you're a creative writer, you have your pick of exciting opportunities to get involved in the writing scene.
If you live in and around northcentral Minnesota, chances are you've heard of Jackpine Writers' Block – half publishing company, half writing group. Since 1993, this Park Rapids-based group has been bringing together emerging and established writers of poetry, creative nonfiction, and fiction who are looking for the opportunity to get their work in print through their Talking Stick Book (and win prize money and awards if you're one of the top writers in its three writing categories!). This group also hosts a flurry of events every year that include writing workshops, community programs, and parties. They encourage you to come along and bring a friend.
Calling all northeastern Minnesota writers! Lake Superior Writers, based out of Duluth, is a very active membership organization that's been up and running since 1998 and currently has more than 200 members. You're sure to get your $35 worth (their nominal annual membership fee) if you join this group. Membership comes with opportunities to participate in open mic nights; a virtual Writer's Café that hosts discussions every month; and classes in the craft of writing (last year's classes included flash fiction, mystery writing, and fantasy writing), publishing, the business of writing, and more. Plus, they publish a monthly online newsletter, NorthWords, and they hold an annual writing contest that welcomes submissions in four categories.
Minneapolis is home to the Loft Literary Center, one of the largest centers for readers and writers in the country. This organization's goal is to build a thriving literary community, advance the work of writers, and inspire members who have a passion for literature. And they partner with about 30 local and national organizations to provide a dynamic literary environment for its members. As a Loft member, you'll enjoy access to in-person and virtual classes in nearly every genre, and you'll have the opportunity to participate in their annual conference, Wordsmith, which they refer to as a "craft, career, and connection conference for writers."
Screenwriters' Workshop is a great nonprofit that provides aspiring and practicing screenwriters in Minnesota with a place to come together and support one another. For more than 35 years, they've provided a forum for screenwriters to develop their projects and help one another elevate their craft. There's plenty of opportunities to get involved here through script groups (get the feedback you need to break that writer's block), annual contests (if you have a short script or full-length script you're hankering to share), table readings, and exciting seminars with pros in the industry.
When you're not connecting with fellow writers through community workshops and events, you can continue to be inspired through the state's indie literary magazines, which are also always looking for submissions by up-and-coming writers like you.
Chances are you've seen Whistling Shade in your favorite coffee shop or bookstore. This popular literary journal, which is based in Saint Paul, has been publishing fiction, poetry, memoir, and essays for more than 20 years. But they only publish once a year, so if you have work you'd like to submit, make sure to send it in during their submission period, which is January 1 – June 1.
Ascent is another good choice among Minnesota literary mags that's gained a solid reputation for its fresh voices in fiction, essays, and poetry. This online publication is published by Concordia College in Moorhead.
You're also sure to love the Great River Review, originally at home at Mankato State University but now run by the Creative Writing Program at the University of Minnesota. This longest running literary journal in Minnesota accepts poetry, fiction, and nonfiction submissions for both online and print publication.
Writing Colleges in Minnesota Offering Bachelor's and Master's Degrees in Creative Writing Provide a Path to Becoming a Writer
Once you're firmly immersed in the writing scene (and are having a heck of a good time doing it), you may be inspired to take your passion for writing to the next level and turn it into a lifelong career. But before you take this monumental leap, you'll likely need a good foundation in the form of a degree in creative writing. The Bachelor of Fine Arts (BFA) and the Master of Fine Arts (MFA) have become staples in the creative writing field and are largely viewed as standard prerequisites for getting a career in creative writing up and running.
You're sure to love the selection of BFA, MFA, and similar programs available in Minnesota, many of which are offered in online and low-residency formats for the best in convenience and flexibility.
Bachelor of Fine Arts (BFA) and Other Bachelor's Degrees in Creative Writing in Minnesota
DIVISION OF ARTS AND SCIENCES
Accreditation: HLC
Degree: Bachelor – BA
Private School

ENGLISH DEPARTMENT
Accreditation: HLC
Degree: Bachelor – BFA
Public School

Concordia University-Saint Paul
COLLEGE OF EDUCATION AND HUMANITIES
Accreditation: HLC
Degree: Bachelor – BA
Private School

COLLEGE OF LIBERAL ARTS
Accreditation: HLC
Degree: Bachelor – BFA, BA
Private School

ENGLISH DEPARTMENT
Accreditation: HLC
Degree: Bachelor – BA
Private School

Metropolitan State University
COLLEGE OF LIBERAL ARTS
Accreditation: HLC
Degree: Bachelor – BA
Public School

Minnesota State University-Mankato
COLLEGE OF HUMANITIES AND SOCIAL SCIENCES
Accreditation: HLC
Degree: Bachelor – BA, BFA
Public School

COLLEGE OF ARTS AND SCIENCES
Accreditation: HLC
Degree: Bachelor – BA
Private School

Southwest Minnesota State University
COLLEGE OF ARTS, LETTERS, AND SCIENCES
Accreditation: HLC
Degree: Bachelor – BA
Public School

COLLEGE OF ARTS AND SCIENCES
Accreditation: HLC
Degree: Bachelor – BA
Private School

Master of Fine Arts (MFA) and Other Master's Degrees in Creative Writing in Minnesota
DIVISION OF ARTS AND SCIENCES
Accreditation: HLC
Degree: Master – MFA
Private School

Concordia University-Saint Paul
Accreditation: HLC
Degree: Master – MFA
Private School

COLLEGE OF LIBERAL ARTS
Accreditation: HLC
Degree: Master – MFA
Private School

Minnesota State University-Mankato
COLLEGE OF HUMANITIES AND SOCIAL SCIENCES
Accreditation: HLC
Degree: Master – MFA
Public School

University of Minnesota-Twin Cities
COLLEGE OF LIBERAL ARTS
Accreditation: HLC
Degree: Master – MFA
Public School

COLLEGE OF ARTS AND SCIENCES
Accreditation: HLC
Degree: Master – MA
Private School