<!- mfunc feat_school ->
Featured Programs:
Sponsored School(s)
<!- /mfunc feat_school ->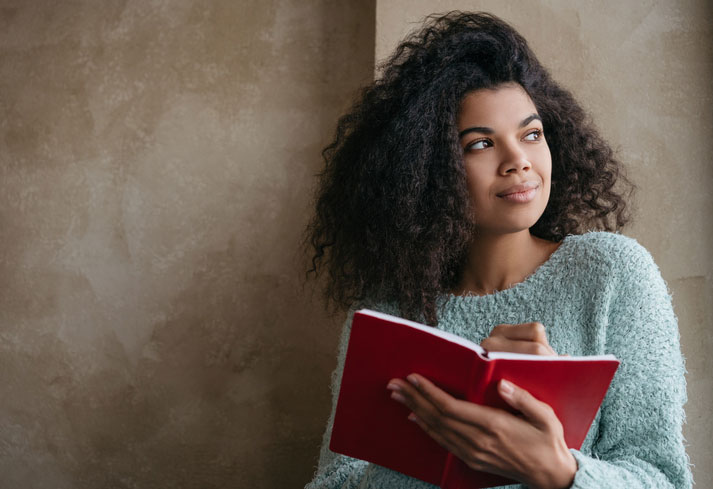 Because not every college or university offers associate degree programs, choosing to earn one, especially one in creative writing, is a path taken with distinct purpose.
An associate degree is often earned at a community college, with the intent of completing general education or pre-requisite courses prior to transferring to a college or university to continue working toward a bachelor's degree. For others, an associate degree is pursued in order to gain an entry-level understanding in their field, that being enough of a foundation for their needs.
Since creative writing is about as far from vocational training as a field of study can possibly get, you'll find that all associate degrees in creative writing are meant to be a building block not a finial. That means they are all designed to leave the option open for those who wish to apply those two years of undergraduate credits toward a bachelor's degree in any field later on.
For serious writers who may not be ready to become serious students quite yet, it provides the perfect option – a full array of undergraduate courses in the liberal arts with a focus in creative writing without committing to a full four years of college. It's also the perfect option for serious students who are simply looking for a more cost effective way to get started on their education journey.
Associate degrees in creative writing provide all the options undergraduates need to explore the art of the written word and prepare for more education down the road with absolutely zero constraints or limitations.
As a Foundational Degree, an AA in Creative Writing Will Include Some Basic Building Blocks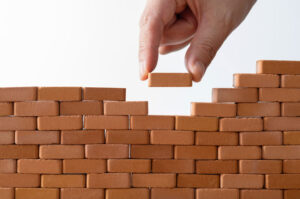 One of the most important things to know about earning a creative writing associate degree is that your time being exposed to creative writing will be split between general education courses.
At first, it might seem like a killjoy to be confronted by the necessity to enroll in a 7:00 AM statistics class when what you really want to do is analyze literature and tell stories.
But if you stretch up on your tiptoes to peer over the brick wall of general coursework, you'll see that these classes are there to give you a well-rounded education while simultaneously loading you up with experiences and knowledge that will inevitably come in handy when crafting your stories. 
It's important to keep in mind that completing an associate degree means fulfilling certain course requirements set by your institution. An associate degree requires approximately 60 college units, including both general education or prerequisite courses, along with your creative writing courses.
This typically works out to about 18 creative writing units while the rest fulfill degree-related requirements in areas of math, foreign language, science, government or history, among other general liberal arts classes.
Each class has a unit value that goes toward the completion of your associate degree. Classes are usually three to four units, the exception being a class that requires a lab or more intensive work. 
Checking the Boxes for General Education Courses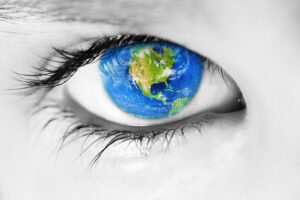 With the prerequisite or general education courses in mind, here are some possible requirements you will need to fulfill on your way to earning your associate degree.
It may not be creative writing, but clearly it's a lot of fodder for creative and critical thinking, a global perspective, and the kind of meaningful enrichment that will make you both a more well-rounded person and a more astute observer and nuanced writer. Take it for the opportunities it provides you.
Crack open the course catalog at your local community college and you'll likely find something that's very similar to what you see here: 
English Language Communication and Critical Thinking (select one):

(Oral Communication; Written Communication; Critical Thinking)

Scientific Inquiry and Quantitative Reasoning (select one):

(Physical Science; Life Science; Laboratory Activity; Mathematics/Quantitative Reasoning)

Arts and Humanities (select three)

Art

(Art History; Communication Studies; Dance; Film Studies; Film, Television, and Video; Music; Spanish; Theater Arts)

Humanities

(American Sign Language; Arabic; Chinese; Russian; Italian; Communication Studies; English; English as a Second Language; Ethnic Studies; Military Science; Philosophy) 

Social Sciences (select two):

(Anthropology; Administration of Justice; Communication Studies; Geography; Journalism; Political Science; Psychology; Sociology)

Lifelong Learning and Self Development (select one)

(Academic Literacy and Reading; Biology; Early Childhood Studies; Guidance; Health Science; Kinesiology) 

Ethnic Studies

(Ethnic Studies and History; Ethnic Studies and Philosophy; Ethnic Studies and History; Ethnic Studies and Political Science)
If you find that your goal to earn an associate degree has grown to include a bachelor's degree as well, remember that there are certain required classes that must be taken at the associate degree level before you can transfer. The good news is that most community colleges have transfer agreements in place with four-year colleges and universities in the same region and design their course offerings according to that agreement.
Still, it's always wise to consult with both your advisor at the school where you are earning your associate degree and with the school where you intend to transfer to assure you're on the right track toward earning your degrees in creative writing. 
Core Courses Let You Focus on What You Came to Do – Write
Now that we've got the requirements out of the way, let's talk about what we really want to do – write.
While earning your creative writing associate degree, you will focus on entry-level classes where you'll both study and hone the authorial craft.
Depending on where you choose to earn your creative writing associate degree, you will be offered a selection of courses similar to what you see here:
Online Creative Writing Associate Degree Programs Offer Freedom and Flexibility
If you choose to complete your associate degree online, it's possible that some of your classes will be asynchronous. This means that your professors have designed it such that you can access course materials, study modules, and recorded lectures any time day or night. It also gives you more freedom to complete the work at your own pace with respect to due dates and within the school's semester or quarter system.
It's nice to think about, isn't it? A way to work your education goals into your current life situation. You can work, travel, take care of your family – all of it – while bringing your education into the mix.
But if was all asynchronous courses all the time, students may start to feel unmoored from the program and disengaged from instructors and the rest of the class – particularly first year undergraduates. Studies are actually showing that students prefer at least some synchronous component to their online learning where they meet up for discussions, group projects, and instructor check-ins to make sure they are tracking with the concepts and the timeline of the program.
Jobs with a Creative Writing Associate Degree Are More Available Than You Might Realize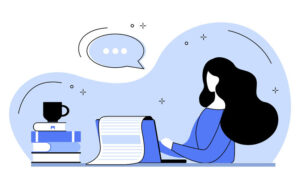 There's a lot of talk about how a bachelor's degree is what will give you a leg up on the competition in your field. While there is truth to that, creative writing is a field that sees authors with various degrees and backgrounds. A four-year creative writing degree isn't what qualifies someone as a writer. "Making it" in this industry is relative to your publishing goals.
Not everybody who writes has the shared goal of book launches and publishers ordering a million copies of their debut novel, and not everybody who wants to have a creative writing career wants a bachelor's degree.
There are countless paths to success in creative writing. For fun, let's take a minute to think beyond traditional publishing goals to see what's possible.
The stigma around ghostwriting has shifted in recent years, to turn what was once an unacknowledged yet respectable profession into one that is now seen as collaboration. With an Associate of Arts in Creative Writing plus some experience and solid networking with the help of an agent, you too can work with people who want to write books but are not necessarily writers themselves. 
Oftentimes, a product is only as good as the marketing ploy behind it. If you're a social media pro – an influencer with a bevy of followers and paid partnerships, or you know what makes a person pause their blurry-eyed scrolling to pay special attention to something unique, then you're suited for a degree in creative writing, and vice versa. Your biggest concern might not be how to get your foot in the door or how to gain an audience because you've already got both. 
The title alone sounds idyllic doesn't it? Travel and write about it. If you grew up watching Samantha Brown on the Travel Channel or felt a connection to Anthony Bourdain as he learned about the richness of different cultures through their food, your daydreams are meant to become a tangible reality as a travel blogger. If you don't already have an active blog on WordPress, Blogger, WIx, or any other notable platform this is your sign to get it going. Hot tip: Find your niche. There are a billion travel blogs out there, and unfortunately a lot of them are written by people who think that their destinations are enough to lure in readers. But travel as a subject is very broad and too common to be remarkable as a blog. 
Copy is text. Copywriting is creating text for advertisements, marketing materials, and websites. This can be in any subject matter from fashion (how fun would it be to write quippy catalog descriptions?) to food (make those busy mamas buy pre-cut, pre-packaged meals shipped to their front door!) and even slogans ready to be plastered on milk cartons or storefronts. Where there are words, there are copywriters. 
An Associate in Creative Writing Is Both a Test and a Transfer Degree
You'll notice that many of the classes for an associate degree are at an introductory level, but make no mistake, introductory does not equal easy. Rather, consider these beginning courses as the very first steps down a winding path that could lead you toward a more intense study of the written word. Here, you will have the opportunity to see if creative writing truly is what you want to study. You might find that it isn't what you daydreamed it would be. Or, even better, you might find you love it more than you ever knew you could, your imagination and trusty notebook filled with story ideas waiting to be workshopped after you transfer to a college or university.
That associate degree could be the first of many as you work your way toward mastery in the arts of creative writing.