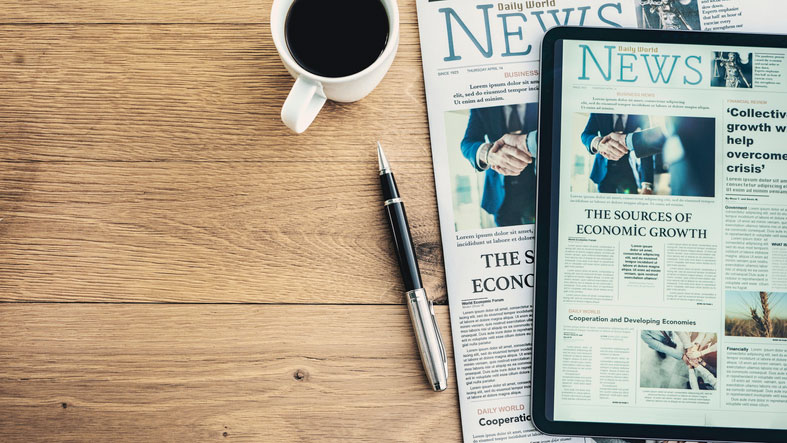 The year is 1846. The Mexican War has begun over a disputed Texas border. Timely news of the event is critical but slow. At a meeting in New York City, five newspapers join forces to fund a pony express route north from Alabama.
These five newspapers – The Sun, The New York Herald, The New York Courier and Enquirer, The Journal of Commerce, and The New York Evening Express – become the founding members of the Associated Press. 
Since its origin, the Associated Press (or AP), has added other news outlets – from other countries – making it one of the largest and most trusted sources for independent news in the world.
Let's talk numbers: Worldwide, the AP supplies news and graphics to over 1,700 member newspapers in 121 countries, and maintains 242 worldwide news bureaus to provide news and photographs globally. Across that network, the AP produces 2,000 stories per day and publishes 20,000 videos and 1 million photos annually. 
Today, over 170 years after its founding, the AP is respected for being a source of objective news – a value that increases each day with the influx of biased news sources. Additionally, it has established an agreed upon style of writing meant specifically for journalism. This style, known as AP Style, even has its own stylebook now published in its 56th edition (over 300 new entries and updates since its 55th edition published in 2020).
When Should I Use AP Style Writing?
It's possible you're reading this because you're a student and have been tasked with writing a paper using a specific style of writing. If your instructor told you to use AP style, it's a safe bet that's because you're writing a journalistic style article of some sort. Because the style guide is specifically designed and intended for journalism, there aren't many other times you would use AP style writing.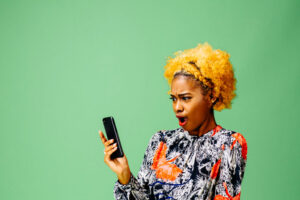 AP = Associated Problems?
Kidnapping
In 1994 the AP requested that major newspapers including The New York Times, Chicago Tribune, and The Washington Post suppress news about a female journalist named Tina Susman who was working for the AP in Somalia when she was kidnapped and held for 20 days in Mogadishu. The AP claims they wanted to keep the story from the press in order to keep the kidnappers from feeling empowered by the exposure. Susman claimed the exposure the situation did get despite the AP's best efforts ultimately helped.  
FBI Impersonation
The AP won a years-long battle that came from an FBI agent impersonating a member of the Associated Press. In 2007, an FBI agent pretended to be a journalist for the AP, gaining access to a 15-year-old suspect's computer and infecting it with surveillance software. The case was settled ten years later in federal court. 
Intellectual Property
In 2005, the AP was sued by a photographer who accused the news outlet of removing his embedded title and copyright notice from a photograph that he took, then distributing it to news organizations without credit to the photographer. Both parties settled.
Fair-Use
Debate was sparked over what information is fair-game in news reporting when the AP sent Digital Millennium Copyright Act (DMCA) take-down demands. They threatened legal action against several blogs who, the AP claims, linked to AP materials, and were using their headlines and summaries in those links in violation of the AP's copyright. The AP's demand was contested, with experts claiming that use of AP news was well within common Internet practices and fair-use standards. It was additionally noted that the AP commonly takes excerpts from uncredited sources. The AP's response? …They're working on developing new standards for source citations.
What are the Big Rules to Remember in AP Style Writing?
Like its counterparts, MLA, Chicago, and APA style, AP style has its own set of standards.
Let's take a look at some of the more common cardinal rules of AP style writing:
Unless part of a formal name (a proper noun), refrain from capitalizing federal, state, department, division, board, program, section, unit, etc. Never capitalize job descriptions – even when they come before or after a name
When a person is mentioned for the very first time in an article, mention both their first and last names. Then, anytime they are mentioned after that, only refer to them by their last name. 
Refrain from using courtesy titles such as Mr., Mrs., Ms., or Miss. unless they are part of a direct quote or are if you need to differentiate between two members who share the same last name.
The general rule here is to spell out numbers one through nine, then use figures for numbers 10 and up. 
To make things a little more complicated, remember the times when the above rule does not apply. Such as:
Always spell out numbers if said number is used at the beginning of a sentence. The exception? Address numbers at the beginning of a sentence may be written with figures.
To make a number plural, add an –s but do not use an apostrophe 
The Associated Press is Also the Big Name in Tracking and Calling Election Results
Even though the Associated Press is pretty much a household name at any given time of year, you'll hear it much more during the time leading up to political elections.
The AP is the only organization that gathers and verifies election results in every single city and county nationwide. This includes the general election for the office of the US president, both the Senate and House of Representatives, as well as governor and other statewide offices. 
If election night finds you sitting on the edge of your sofa cushion, clutching your American flag pillow to your chest with one hand while your other hand rubs the belly of your childhood Treasure Troll, you're likely familiar with hearing the phrase "Associated press has called the race for (fill in the blank with the winner). They are the projected winner." In 2020 alone, the AP successfully called the race for 7,000 winners across congressional, gubernatorial, and other elections.