<!- mfunc feat_school ->
Featured Programs:
Sponsored School(s)
<!- /mfunc feat_school ->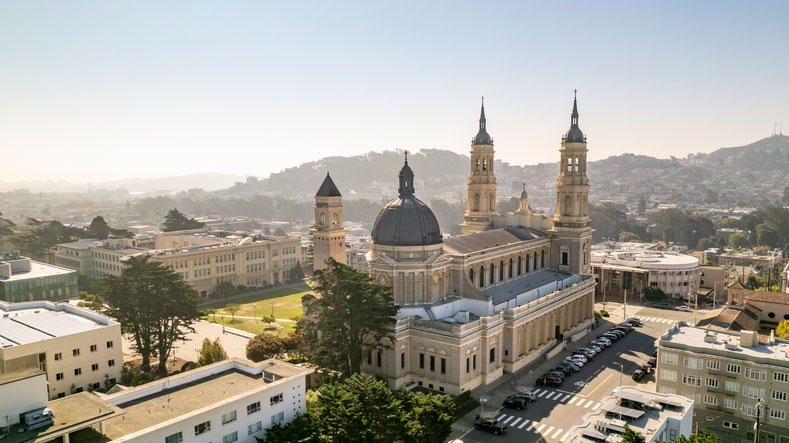 For creative types, there's no place like California.
You got your sunny days and fabulous nights… laid back beach towns and fast-paced cities… beautiful homes and beautiful people. But even though it's a place that sets the boilerplate for travel brochures, it's not exactly always warm and fuzzy here.
The Golden State has been known to chew up and spit out its share of doe-eyed hopefuls who come with little more than unrealistic expectations. Rent here is sky high, competition is fierce, and there's no room for quitters.
Chances are good that a trip to any trendy Hollywood nightclub or hip vegan San Francisco restaurant will yield at least a handful of would-be screenwriters serving customers with a script in their back pockets and lofty plans of making it big. Fame and fortune may be what they're selling in California, but it doesn't happen easily, and it doesn't happen overnight.
But for writers with a solid plan, a commitment and dedication to their craft, and a hard-working, go-getter, just-keep-writing attitude, California is simply splendid and bursting at the seams with opportunities to reach your writing goals.
A whole community of writing events, festivals, and programs, from Sacramento to San Diego, encourage blossoming writers to push their boundaries, share their work, and find new sources of inspiration to keep their writing spark alive. Indie literary magazines embrace the work of emerging writers and provide them with ample opportunities to get their byline in print. And creative writing degree programs serve as the springboard off which countless amateur writers make the transition to professional playwright, novelist, poet, and essayist.
These opportunities, combined with a solid commitment, hard work, and a healthy dose of optimism, can place you among the countless shining stars in California whose writing aspirations really do come true.
Steinbeck Country and the Legacy of One of America's Most Beloved Novelists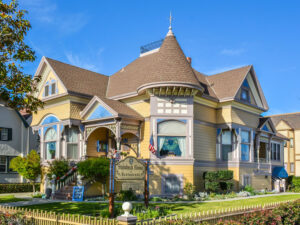 John Steinbeck, author of some of America's most beloved books like The Grapes of Wrath (1939), The Winter of Our Discontent (1961), and Of Mice and Men (1937), was a Salinas native who spent much of his life drawing inspiration from the beauty of Monterey County, which he referred to as the "valley of the world." Today, the Salinas Valley is affectionally referred to as "Steinbeck Country."
Steinbeck fans know that his critically acclaimed novel, East of Eden (1952), was set in this northern California region: "I remember that the Gabilan Mountains to the east of the valley were light gay mountains full of sun and loveliness … The Santa Lucias stood up against the sky to the west and kept the valley from the open sea and they were dark and brooding — unfriendly and dangerous."
Steinbeck's appreciation of California also extended to the Pacific Coast, where his family spent summer weekends. "I remember by childhood names for grasses and secret flowers…" (East of Eden)
His young adult years in California (upon dropping out of Stanford University) were spent working on California ranches while developing his craft. He spent some time in New York city, but soon returned to his native California to work on his writing.
He married in 1930 and he and his wife, Carol, moved to the Steinbeck family's summer cottage in Pacific Grove. It was during the next decade that Steinbeck wrote some of his best fiction. Familiar themes emerged in his writing, including common people being shaped by their environments. Many still view Steinbeck as an environmental writer.
Of Mice and Men was the start of what he would eventually refer to as his "experiments" – writing that served as both a novella and a script for a play. It's no surprise that this work became a critically acclaimed Broadway play. The Grapes of Wrath went on to win a Pulitzer Prize in 1940. Steinbeck won a Nobel Prize in Literature in 1962.
Steinbeck's work solidified him as one of America's most celebrated twentieth-century writers, and his legacy on California's central coast is enduring.
Today, Steinbeck Country pays homage to Steinbeck nearly everywhere you turn. The National Steinbeck Center in Old Town Salinas features beautiful displays that tell the story of his life and how the region inspired and influenced his work. The nearby Steinbeck House, his childhood home, has been lovingly restored to its Victorian-style grandeur and is a favorite spot for visitors to enjoy lunch. And Pacific Grove draws countless visitors who want to experience the beauty of the beachside community where he and Carol first lived (you can even rent out their cottage through Airbnb) and where his most prolific writing period took place.
Creative Writing Classes, Courses, and Workshops in California Can Prepare You for a Creative Writing Degree
Even if much of your time is spent writing under your favorite blanket and in your favorite chair that's in the favorite corner of your home, the real magic often happens once you venture outside and become part of the writing community. There's a whole group of people just like you who are exploring their own creative writing path! You don't need credentials to participate, and your skills can range from "I just started, let's see how it goes" to "I'm in it to win it."
This means outstanding opportunities to start networking, reading, and critiquing the work of other writers as they read and critique your work, and attending events, programs, open mic nights, conventions, retreats (the list goes on) where inspiration and a good time can always be found.
The following groups and events are just a sampling of what California offers its creative writers, so it's always a good idea to keep your eyes and ears open for opportunities near you.
The California Writers Club, a big name in writing in the Golden State, is one of the oldest professional clubs for writers in the country (they've been around since 1909)! Today, they operate no less than 22 branches in California, although most branches have their own unique name. For example, the branch in Fremont is called Fremont Area Writers; the branch in Chico is called North State Writers; and the branch in Santa Rosa is called the Redwood Writers. But because they're part of a larger community of writers, these branches are able to provide their members with outstanding opportunities and events that include wo