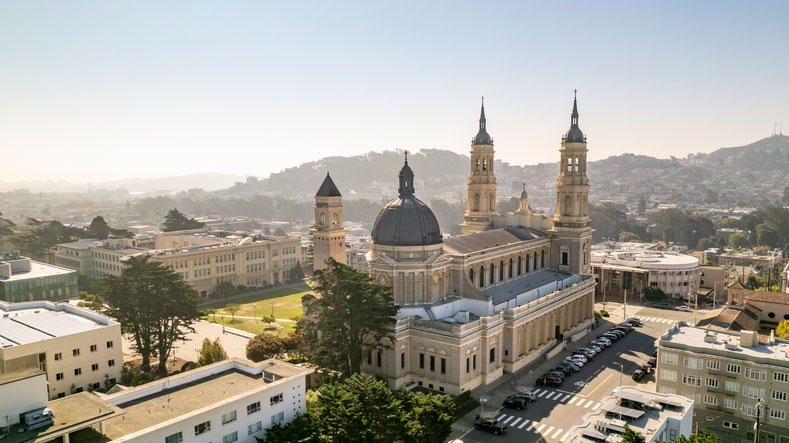 For creative types, there's no place like California.
You got your sunny days and fabulous nights… laid back beach towns and fast-paced cities… beautiful homes and beautiful people. But even though it's a place that sets the boilerplate for travel brochures, it's not exactly always warm and fuzzy here.
The Golden State has been known to chew up and spit out its share of doe-eyed hopefuls who come with little more than unrealistic expectations. Rent here is sky high, competition is fierce, and there's no room for quitters.
Chances are good that a trip to any trendy Hollywood nightclub or hip vegan San Francisco restaurant will yield at least a handful of would-be screenwriters serving customers with a script in their back pockets and lofty plans of making it big. Fame and fortune may be what they're selling in California, but it doesn't happen easily, and it doesn't happen overnight.
But for writers with a solid plan, a commitment and dedication to their craft, and a hard-working, go-getter, just-keep-writing attitude, California is simply splendid and bursting at the seams with opportunities to reach your writing goals.
A whole community of writing events, festivals, and programs, from Sacramento to San Diego, encourage blossoming writers to push their boundaries, share their work, and find new sources of inspiration to keep their writing spark alive. Indie literary magazines embrace the work of emerging writers and provide them with ample opportunities to get their byline in print. And creative writing degree programs serve as the springboard off which countless amateur writers make the transition to professional playwright, novelist, poet, and essayist.
These opportunities, combined with a solid commitment, hard work, and a healthy dose of optimism, can place you among the countless shining stars in California whose writing aspirations really do come true.
Steinbeck Country and the Legacy of One of America's Most Beloved Novelists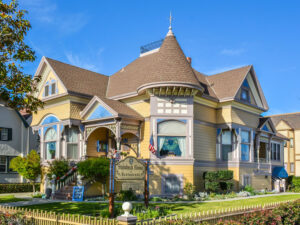 John Steinbeck, author of some of America's most beloved books like The Grapes of Wrath (1939), The Winter of Our Discontent (1961), and Of Mice and Men (1937), was a Salinas native who spent much of his life drawing inspiration from the beauty of Monterey County, which he referred to as the "valley of the world." Today, the Salinas Valley is affectionally referred to as "Steinbeck Country."
Steinbeck fans know that his critically acclaimed novel, East of Eden (1952), was set in this northern California region: "I remember that the Gabilan Mountains to the east of the valley were light gay mountains full of sun and loveliness … The Santa Lucias stood up against the sky to the west and kept the valley from the open sea and they were dark and brooding — unfriendly and dangerous."
Steinbeck's appreciation of California also extended to the Pacific Coast, where his family spent summer weekends. "I remember by childhood names for grasses and secret flowers…" (East of Eden)
His young adult years in California (upon dropping out of Stanford University) were spent working on California ranches while developing his craft. He spent some time in New York city, but soon returned to his native California to work on his writing.
He married in 1930 and he and his wife, Carol, moved to the Steinbeck family's summer cottage in Pacific Grove. It was during the next decade that Steinbeck wrote some of his best fiction. Familiar themes emerged in his writing, including common people being shaped by their environments. Many still view Steinbeck as an environmental writer.
Of Mice and Men was the start of what he would eventually refer to as his "experiments" – writing that served as both a novella and a script for a play. It's no surprise that this work became a critically acclaimed Broadway play. The Grapes of Wrath went on to win a Pulitzer Prize in 1940. Steinbeck won a Nobel Prize in Literature in 1962.
Steinbeck's work solidified him as one of America's most celebrated twentieth-century writers, and his legacy on California's central coast is enduring.
Today, Steinbeck Country pays homage to Steinbeck nearly everywhere you turn. The National Steinbeck Center in Old Town Salinas features beautiful displays that tell the story of his life and how the region inspired and influenced his work. The nearby Steinbeck House, his childhood home, has been lovingly restored to its Victorian-style grandeur and is a favorite spot for visitors to enjoy lunch. And Pacific Grove draws countless visitors who want to experience the beauty of the beachside community where he and Carol first lived (you can even rent out their cottage through Airbnb) and where his most prolific writing period took place.
Creative Writing Classes, Courses, and Workshops in California Can Prepare You for a Creative Writing Degree
Even if much of your time is spent writing under your favorite blanket and in your favorite chair that's in the favorite corner of your home, the real magic often happens once you venture outside and become part of the writing community. There's a whole group of people just like you who are exploring their own creative writing path! You don't need credentials to participate, and your skills can range from "I just started, let's see how it goes" to "I'm in it to win it."
This means outstanding opportunities to start networking, reading, and critiquing the work of other writers as they read and critique your work, and attending events, programs, open mic nights, conventions, retreats (the list goes on) where inspiration and a good time can always be found.
The following groups and events are just a sampling of what California offers its creative writers, so it's always a good idea to keep your eyes and ears open for opportunities near you.
The California Writers Club, a big name in writing in the Golden State, is one of the oldest professional clubs for writers in the country (they've been around since 1909)! Today, they operate no less than 22 branches in California, although most branches have their own unique name. For example, the branch in Fremont is called Fremont Area Writers; the branch in Chico is called North State Writers; and the branch in Santa Rosa is called the Redwood Writers. But because they're part of a larger community of writers, these branches are able to provide their members with outstanding opportunities and events that include workshops, contests, seminars, and conferences. Subscribe to their quarterly newsletter, The Bulletin, or check out their website for upcoming events in your area.
Mystery Writers of America, one of the oldest organizations of professional mystery writers, also has two, large chapters in California – a Southern California chapter (SoCal) and a Northern California chapter (NorCal). What makes this organization so valuable is that it's made up of both professional and amateur writers, as well as other professionals in the field (editors, publishers, agents, booksellers). Translation: If you're looking to make industry contacts and rub elbows with established mystery writers, you can't afford not to become a member of Mystery Writers of America. They have a nice blend of online and in-person events and writing workshops, so getting in there and getting to know your fellow members is quite convenient.
Romance writers in California also have their share of exciting ways to get involved and hone their craft. The Southern California Romance Writers, based out San Diego, and the Northern California Romance Writers, based out of Sacramento, provide an exciting platform for today's romance writers (although the two groups don't appear to be affiliated.) Both groups welcome traditionally published, independently published, or yet-to-be published authors of romance novels. And both groups offer everything from day-long workshops to classes with industry professionals to writing retreats to online classes and meetings.
The Southern California Writers Association is a large community of writers of all ages, skill levels, and genres. You'll love the booked calendar of events offered here that include monthly featured speakers (called the Craft Shop) and regular writing and publishing workshops (called the Pub Shop) that are focused on honing your craft and getting your work published. And when you're ready, they'll showcase your work on their website!
Pack your bags! The San Francisco Writers Conference is an always-exciting annual event that brings together emerging and established writers from across the country for a multi-day program that's jam packed with more than 100 presenters, keynote speakers, exhibitions, and workshops. Attendees also have the opportunity to meet one-on-one with an independent editor, book coach, and marketing expert for unmatched instruction and advice. Dinners, cocktail parties, and other lively events provide the setting for great conversation and a really good time. And when they aren't hosting their popular conference, the San Francisco Writers Conference will keep you motivated, writing, and connected through writing tips, a podcast, and more.
The Sacramento Poetry Center has been a meeting ground for Northern California poets since 1979. Today they're home to a number of nationally recognized publications and known for their poetry contests and annual writers' conference that features today's most influential poets. If you're looking for an outlet for your poetry, this is it! The Tule Review is an annual journal that showcases both new and established writers in the region and across the country. They welcome all styles of poetry and visual art and charge no submission fees!
As you'd expect, literary magazines in California are plentiful. Some of the popular names here that may welcome your latest creative musings include:
Some Genre-Defining Novelists, Poets, and Screenwriters of California Found Their Muses Hiding in Places Far From the Pacific Coast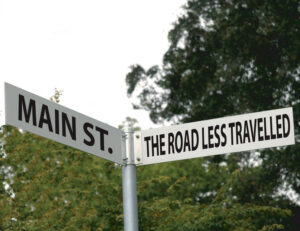 Jack London, author of many beloved novels, including Call of the Wild and White Fang, was born in San Francisco, raised in Oakland, and died in Glen Ellen.
Novelist, screenwriter, and playwright Truman Capote, famous for works like Breakfast at Tiffany's and In Cold Blood, spent time at his home in Palm Springs.
Ray Bradbury, author of the famous novel, Fahrenheit 451, spent many of his formative years in Los Angeles.
Robert Frost was a San Francisco native and author of beloved poems like "The Road Not Taken" and "Stopping by Woods on a Snowy Evening."
Writing Colleges in California Offering Bachelor's and Master's Degrees in Creative Writing Provide a Path to Becoming a Writer
California is where you'll find an impressive number of programs designed to prepare you for a successful career doing what you love.
Bachelor of Fine Arts (BFA) and Master of Fine Arts (MFA) degrees in creative writing, as well as conventional BA and MA programs in English are where good writers turn into great ones. Lucky for you, there's a fantastic selection of these programs in California and beyond.
You've been putting in the work— networking, participating in local and regional writing events and programs, and putting your thoughts on paper every chance you get. Now it's time to take the next step in your writing journey and earn the degree that will give you the tools and knowledge necessary to turn your passion for writing into a fulfilling, successful career.
Many of today's top bachelor's and master's programs in creative writing offer online and low-residency options for superb convenience and flexibility; outstanding guidance and mentorship from esteemed instructors (many of whom are practicing writers themselves); and unmatched, hands-on learning experiences that allow you to put your newly acquired skills into practice.
Bachelor of Fine Arts (BFA) and Other Bachelor's Degrees in Creative Writing in California
Antioch University-Santa Barbara
Accreditation: HLC
Degree: Bachelor – BA
Private School

California Baptist University
COLLEGE OF ARTS AND SCIENCES
Accreditation: WASC
Degree: Bachelor – BFA
Private School

California College of the Arts
Accreditation: WASC
Degree: Bachelor – BA
Private School

California State University-Fresno
COLLEGE OF ARTS AND HUMANITIES
Accreditation: WASC
Degree: Bachelor – BA
Public School

California State University-Long Beach
COLLEGE OF LIBERAL ARTS
Accreditation: WASC
Degree: Bachelor – BA
Public School

California State University-San Bernardino
COLLEGE OF ARTS AND LETTERS
Accreditation: WASC
Degree: Bachelor – BA
Public School

WILKINSON COLLEGE OF ARTS, HUMANITIES, AND SOCIAL SCIENCES
Accreditation: WASC
Degree: Bachelor – BFA
Private School

Accreditation: WASC
Degree: Bachelor – BA
Private School

Mount Saint Mary's University
DEPARTMENT OF ENGLISH
Accreditation: WASC
Degree: Bachelor – BA
Private School

SEAVER COLLEGE OF LETTERS, ARTS, AND SCIENCES
Accreditation: WASC
Degree: Bachelor – BA
Private School

Saint Mary's College of California
SCHOOL OF LIBERAL ARTS
Accreditation: WASC
Degree: Bachelor – BA
Private School

San Francisco State University
COLLEGE OF LIBERAL AND CREATIVE ARTS
Accreditation: WASC
Degree: Bachelor – BA
Public School

San Jose State University
COLLEGE OF HUMANITIES AND THE ARTS
Accreditation: WASC
Degree: Bachelor – BA
Public School

University of California-Davis
COLLEGE OF LETTERS AND SCIENCE
Accreditation: WASC
Degree: Bachelor – BA
Public School

University of California-Riverside
COLLEGE OF HUMANITIES, ARTS, AND SOCIAL SCIENCES
Accreditation: WASC
Degree: Bachelor – BA
Public School

COLLEGE OF ARTS AND SCIENCES
Accreditation: WASC
Degree: Bachelor – BA
Private School

COLLEGE OF ARTS AND SCIENCES
Accreditation: WASC
Degree: Bachelor – BA
Private School

University of San Francisco
COLLEGE OF ARTS AND SCIENCES
Accreditation: WASC
Degree: Bachelor – BA
Private School

University of Southern California
DANA AND DAVID DORNSIFE COLLEGE OF LETTERS, ARTS AND SCIENCES
Accreditation: WASC
Degree: Bachelor – BA
Private School

Master of Fine Arts (MFA) and Other Master's Degrees in Creative Writing in California
Antioch University-Los Angeles
Accreditation: WASC
Degree: Master – MFA
Private School

California College of the Arts
Accreditation: WASC
Degree: Master – MFA
Private School

California Institute of the Arts
SCHOOL OF CRITICAL STUDIES
Accreditation: WASC
Degree: Master – MFA
Private School

California State University-Fresno
COLLEGE OF ARTS AND HUMANITIES
Accreditation: WASC
Degree: Master – MFA
Public School

California State University-Long Beach
COLLEGE OF LIBERAL ARTS
Accreditation: WASC
Degree: Master – MFA
Public School

WILKINSON COLLEGE OF ARTS, HUMANITIES, AND SOCIAL SCIENCES
Accreditation: WASC
Degree: Master – MFA
Private School

Dominican University of California
SCHOOL OF LIBERAL ARTS AND EDUCATION
Accreditation: WASC
Degree: Master – MFA
Private School

Mount Saint Mary's University
Accreditation: WASC
Degree: Master – MFA
Private School

Saint Mary's College of California
SCHOOL OF LIBERAL ARTS
Accreditation: WASC
Degree: Master – MFA
Private School

San Diego State University
COLLEGE OF ARTS AND LETTERS
Accreditation: WASC
Degree: Master – MFA
Public School

San Francisco State University
COLLEGE OF LIBERAL AND CREATIVE ARTS
Accreditation: WASC
Degree: Master – MFA, MA
Public School

San Jose State University
COLLEGE OF HUMANITIES AND THE ARTS
Accreditation: WASC
Degree: Master – MFA
Public School

University of California-Irvine
SCHOOL OF HUMANITIES
Accreditation: WASC
Degree: Master – MFA
Public School

University of California-Riverside
COLLEGE OF HUMANITIES, ARTS, AND SOCIAL SCIENCES
Accreditation: WASC
Degree: Master – MFA
Public School

University of San Francisco
COLLEGE OF ARTS AND SCIENCES
Accreditation: WASC
Degree: Master – MFA
Private School