<!- mfunc feat_school ->
Featured Programs:
Sponsored School(s)
<!- /mfunc feat_school ->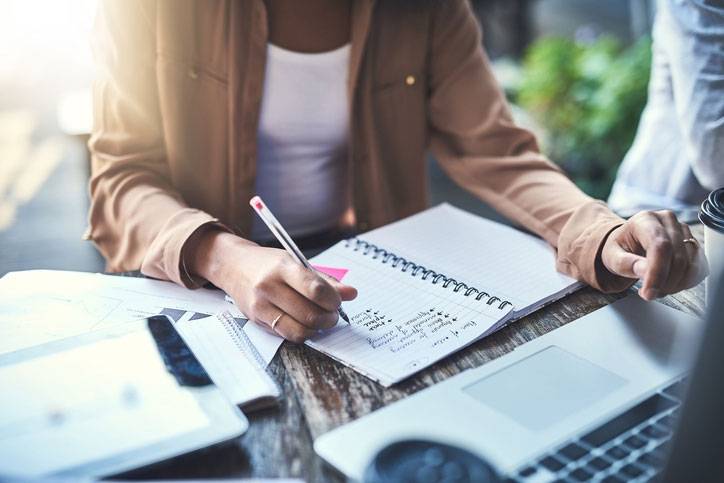 What is technical writing? Technical writing is the process of providing documentation and instruction for technical processes, procedures, or equipment. It provides accessible cues, techniques, and guidance for users of programs or machinery. Technical writers need both advanced writing skills and an understanding of the technology or systems they will be describing.
Technical writing is a category of expository writing: a written work designed to explain facts or process clearly and unambiguously to the target audience. You find technical writing in all kinds of places today:
Any effort to document how a product works or how to use it will fall into the category of technical writing.
As the world has become a more technology-driven environment, technical writing has become one of the essential writing skillsets needed by corporations and other organizations. According to the Bureau of Labor Statistics (BLS), demand for technical writers over the next decade is well above average, running at 12 percent. It's a writing field that pays well too. The BLS shows technical writers earning an average of $81,470 per year. The top 10 percent rake in more than $125,010 annually.
Becoming skilled at technical writing is one way that any writer can find a path to a healthy income using their skills. And getting a college degree is the best way to become a technical writer today.
How Is Technical Writing Used Today?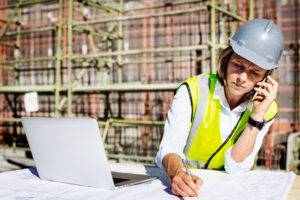 At one time, technical writing was used almost exclusively for producing user manuals or technical documentation. Technical writers were often the last people to be involved as a new product or program headed out the door. In fact, for many years it wasn't unusual for companies not to employ technical writers at all, but simply assign a junior member of the engineering staff or, worse, a marketer, to produce this kind of documentation.
Traditional kinds of technical writing could include:
The information technology explosion and mass adoption of highly complex software systems and devices changed all that.
The technical writing process today requires both a special kind of writer and a special kind of writing. Technical writers must:
And even as technology becomes more intuitive and seamless, technical writing is essential to the success of any mass market tech product launch. Even as it becomes more and more unnecessary to explain the complexities of software to users, technical writing is edging into the marketing world to ensure products are described accurately.
Command of metaphor, a broad vocabulary, and strong research skills are essential in technical writing. These are all skills that can be picked up through creative writing studies.
What Is the Goal of Technical Writing?
The goal of technical writing is to take a subject that is mysterious to the reader and make it clear. Technical writers are a kind of translator: they find ways to take complex information or processes and deliver it to the target reader in a way that is understandable, or even intuitive.
No one reads technical manuals or help articles for fun. There is also a need for technical writing to be as brief as possible. Finding ways to restate facts or procedures quickly but clearly is the real art of technical writing. The skill of getting directly to the point without leaving out any necessary pieces of information is the real art of technical writing.
What Is an Example of Technical Writing?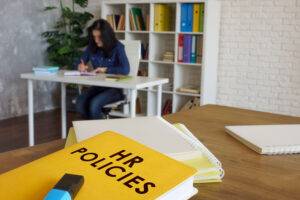 You don't have to look far to find examples of technical writing today. You're reading this web page in some sort of web browser program. Click Help in your menu bar, and you will instantly get a picture of several thousand words of technical writing.
Corporate environments are full of technical writing. Reports, employee manuals, financial analyses and other memos and work products are often examples of technical writing. As a consumer, any new product you buy will also come with examples of technical writing. Every phone, food processor, or car sold today comes with some kind of user manual—that's technical writing, too.
But technical writing is no longer restricted to traditional formats. Today, companies are working harder than ever to reach users in media they prefer. That's lead to an explosion of YouTube or TikTok how-to videos… the scripts for which are all examples of technical writing.
Finally, a lot of technical writing has made it into technology products themselves. The next time you get a little pop-up describing a feature you are trying to use, or go through an intro screen with a tooltip, you're reading a very concise, very tightly crafted piece of technical writing.
How To Get Into Technical Writing
There is big demand for talented technical writers today, but that doesn't mean just anyone can apply.
Technical writers typically come to the field by one of two different routes:
That means acquiring two different kinds of education at some point in your career path. On either route, a degree or a certificate in writing is an option to help you fulfill one of those two legs.
Is Technical Writing a Good Career?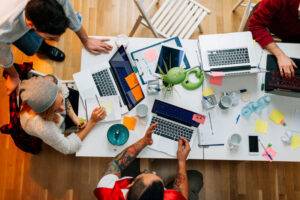 We already mentioned that technical writing jobs are on pace to expand by 12 percent, a higher than average rate, through 2030. So if having a lot of job opportunities is one mark of a good career path, technical writing definitely fills that bill.
It's also a lucrative path, as long as you earn at least a bachelor's degree. The average salary for technical writers for 2021 according to BLS was $78,060 per year. The top ten percent, though, make more than $125,010 annually.
The job involves far more than writing. Unlike many writers, technical writers are almost always part of team. They have to perform work such as:
Interviewing engineers and other technical staff for information on products and processes
Reviewing work material and using products they will describe
Refine technical documentation based on end-user comments and questions
All of this comes with deadlines, which can make technical writing both fast-paced and stressful compared to some other writing jobs.
But it's also exciting. Working in groundbreaking industries on new and innovative products is a kick. It's also a constant opportunity to improve, honing your skills and knowledge to stay up-to-date with new trends and technologies.
One obstacle for many people interested in technical writing are technical skills. It's important for a technical writer to be able to grasp the technology they are writing about sufficiently to explain it to someone else.
Of course, just understanding the technology is only half the battle. Learning how to write about it is an undervalued but equally important skill. Many technical writing programs exist to help teach the basic skills and expectations on the writing side of the job, including:
These programs also frequently offer degree tracks or concentrations in various industries that rely heavily on technical writers, such as health sciences or information technology.
Technical Writing Certification
In order to write a good user manual, you have to go beyond general understanding and into practical experience. For example, if you're writing technical documentation for video editing software, you can't just imagine how a video editor would use the app. You'd have to use it yourself and consult the developers who built it.
Second, consider enrolling in courses run by organizations such as:
The Society for Technical Communication (STC)
American Medical Writing Association (AMWA)
National Association of Science Writers (NASW)
International Technical Communication Qualifications Foundation (ITCQF)
Acquiring certification from one of these associations shows hiring managers that you're serious.                                  
The first step in getting any one of these specialized certifications is to enroll in the online courses these organizations offer.
Although these certifications offer the basic skills in expository writing and description that a technical writer needs, they may not be the end of the road in writing education. Writers are always growing, and creative writing programs are one option that offer enormous potential to polish all kinds of writing skills.
How To Improve Technical Writing Skills Through a Degree in Creative Writing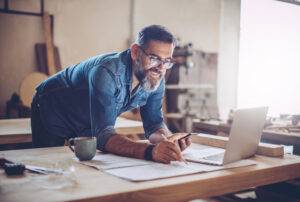 Creative writing may seem like a surprising choice to prepare for a career in technical writing, but in today's tech writing environment, it can be an inspired one.
Technical writing has transitioned from a dry, by-the-numbers presentation of facts and features to a more user-friendly, tech-savvy field. Attention spans have been dropping through the technology era: in 2000, the average human attention span was 12 seconds. In 2013, it was only 8 seconds. That's less than a goldfish. But it's what technical writers have to work with.
That means creativity is the name of the game in getting technical data to the people who need it. The technical writer of tomorrow may need to be as familiar with screenwriting as manual formatting; they may have to work within the bounds of tiny tooltips or to create evocative stories to tell during first-use tutorials.
Although these are all kinds of expository writing, creativity and imagination are absolutely required to accomplish them. You need inspiration and flair to fit good communications into the time and space available to technical writers today. Creative writing degrees help you develop exactly those skills.
Creative Writing Programs Develop Different Perspectives To Help You Reach Your Audience
With broad exposure to different kinds of writing and literature, challenging assignments, constant feedback, and a diverse audience of fellow students and professors, studies in creative writing hone your ability to reach readers on every level.
Part of that comes through reading assignments in the program itself. Students are expected to read and analyze a wide range of different works by various authors. That process will expose you to many new techniques and ideas for making connections with different groups of readers.
Creative Writing Degrees Exercise All Your Writing Muscles
Creative writing programs are also well known for the sheer volume of writing and polishing that are required. This is excellent practice for technical writers, who frequently progress through multiple drafts and iterations. You'll learn to take feedback and incorporate it into your work, as well as hone every paragraph down to polished perfection.
That level of commitment and production also builds necessary writing skills like research and outlining. Although the subject matter in a creative writing program may be different, the process of developing knowledge and breaking down concepts through outlining are key skill for every technical writer to develop.
In an era where technical writing is going through big changes, a creative writing degree will help you redefine the field for tomorrow. With core skills in the areas that make all writers great, creative writing graduates have everything they need to bend their career toward any field that interests them.
2021 US Bureau of Labor Statistics job market salary figures for Technical Writers reflect national data. Conditions in your area may vary. Data Accessed September 2022.