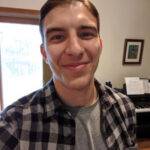 Alex Dorian
An avid writer, Alex has been working in the industry for over five years. Specializing in content marketing, he enjoys writing about technical subjects such as plumbing, gasfitting, information technology, and energy. His favorite authors include Cormac McCarthy, Thomas Sowell, and Janet Fitch.
By Alex Dorian:
A Portrait of the Artist Under Copyright
How to Become a Writer in Maine with a BFA, MFA or Similar Creative Writing Degree
What is a Writing Sample?
How to Become a Writer in Nevada with a BFA, MFA or Similar Creative Writing Degree
How to Become a Writer in Nebraska with a BFA, MFA or Similar Creative Writing Degree
How to Become a Writer in Montana with a BFA, MFA or Similar Creative Writing Degree
How to Become a Writer in Missouri with a BFA, MFA or Similar Creative Writing Degree
How to Become a Writer in Mississippi with a BFA, MFA or Similar Creative Writing Degree
How to Become a Writer in Massachusetts with a BFA, MFA or Similar Creative Writing Degree
How to Become a Writer in Maryland with a BFA, MFA or Similar Creative Writing Degree
How to Become a Writer in North Dakota with a BFA, MFA or Similar Creative Writing Degree