<!- mfunc feat_school ->
Featured Programs:
Sponsored School(s)
<!- /mfunc feat_school ->
Travelling through Montana is, in itself, a source of inspiration. You'll reach plains that seem to last a lifetime, and mountains that look close enough to touch, though they're miles away. It's a land marked by adventure and a sturdiness reminiscent of the frontier.
The literary scene in Montana isn't wanting, either. Thomas McGuane, Grace Stone Coates, Will James, Sandra Alcosser, and countless others have called Big Sky Country their home. Stories about the state have not only made a place for themselves in literary history, but also have made it to the silver screen. Norman Maclean's "A River Runs through It" and Jim Harrison's "Legends of the Fall" are two such stories.
Beyond Banality: David Quammen Writes About the Sciences through Stories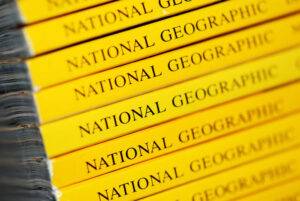 Non-fiction work can be hit-or-miss with many people. You really have to be interested in the subject matter at hand to get from cover to cover. What helps the journey is a story; when there's a pull of suspense and characters with whom we can empathize. Unfortunately, many non-fiction writers fall short of this approach even when tackling engrossing subjects.  
That's what makes David Quammen such a spectacular writer. His acclaimed work, "Spillover: Animal Infections and the Next Human Pandemic" received the Science and Society Book Award, and for good reason. He knows how to set the stage for the rest of the book, and educate the reader on virology while crafting an enticing story.
"The original emergence of Hendra virus didn't seem very dire or newsworthy unless you happened to live in eastern Australia. It couldn't match an earthquake, a war, a schoolboy gun massacre, a tsunami. But it was peculiar. It was spooky."
So begins Quammen's investigation into the natural world. Having lived in Montana for much of his working life, the author has a practiced hand at anthropomorphizing nature. It started writing columns for Outside Magazine and evolved into contributions to National Geographic such as "The Short Happy Life of a Serengeti Lion." His work has the adventurous spirit many Montanans possess, and it'll be hard for you to put any one of his stories down.
Here's the thing about Maclean's work: Publishers throughout New York rejected "A River Runs through It." Now, it's one of the most recognized novellas of the 20th century. The lesson here is obvious. Nothing must stand in the way of you pursuing your craft. You should throw yourself into writing with total abandon long before thinking about a degree. But when the time comes that a degree is the last thing between you and the skill and confidence you need to make a career out of writing, then start considering your undergraduate options for a BA or BFA (Bachelor of Fine Arts) in creative writing. And if you've already done the college thing for four years after high school, then it's the esteemed MFA (Master of Fine Arts) that's going to take you to the next level.
Montana's Creative Writing Classes, Courses, and Workshops Can Prepare You for a Creative Writing Degree
The best thing you can do to prepare yourself for a BFA, MFA, or other type of undergraduate or graduate degree in creative writing  is to connect with other writers. This network will be the medium through which you exchange constructive criticism. You'll learn not only how to receive critique on your work but also how to provide insight into what is and isn't working in your peers' writing.
For example, which input would be more helpful to you?
"I didn't like it. It just wasn't good."
"I didn't buy what was happening to her. The situation kind of seemed outlandish, and I didn't understand the rules of the world – how did they allow the situation to arise?"
There's a lot to work with in the second piece of insight. You know why the reader didn't like the work. As a result, you know what you can work out to make the piece more believable.
So, where do you find fellow writers? If there's nothing tying you down to your current home, you might consider moving to the literary hub of the state: Livingston.
A small town outside of Yellowstone, Livingston has a little over 7,000 people living there. In an interview with Livability, resident Bob Schleicher, a retired Montana state employee, said the Livingston area is "home to more professional writers, per capita, than San Francisco, New York City or any other literary Mecca you'd care to name." Tom McGuane, Dough Peacock, and Peter Bowen all live in the area.
So, if you're in Livingston, where could you meet these working writers?
Another option to consider is to join a writing group in the state. The folks in these circles are on a mission: to write consistently and get published. Below are a few groups you should look into:
Writing Colleges in Montana Offering Bachelor's and Master's Degrees in Creative Writing Provide a Path to Becoming a Writer
After you've built some excellent critiquing skills, it's time to research the creative writing degree options available to you. Whether you're an undergraduate considering BA and BFA options in creative writing or a grad student with your sights set on the respected MFA, you've got options to explore both online and on-campus.
Bachelor of Fine Arts (BFA) and Other Bachelor's Degrees in Creative Writing in Montana
Accreditation: NWCCU
Degree: Bachelor – BA
Private School

The University of Montana
COLLEGE OF HUMANITIES AND SCIENCES
Accreditation: NWCCU
Degree: Bachelor – BFA
Public School

Master of Fine Arts (MFA) and Other Master's Degrees in Creative Writing in Montana
The University of Montana
COLLEGE  OF HUMANITIES AND SCIENCES
Accreditation: NWCCU
Degree: Master – MFA
Public School