<!- mfunc feat_school ->
Featured Programs:
Sponsored School(s)
<!- /mfunc feat_school ->
The rugged, fossil-rich terrain of the Badlands and expansive grasslands of the Wind Cave have provided writers with a unique canvas to work upon for ages. And the authors and early tribal storytellers who have found solace here and the writings they've produced are no less unique than the land from which they come.
It's been the setting of many uniquely painful events throughout history that have scarred the place in more ways than one, from the western explorations of Lewis and Clark to the sculpting of Mount Rushmore. South Dakota may be a sparsely populated land even today, but what it lacks in quantity, it more than makes up for in hard-earned character.
Distinguished Feminists and Great Authors of the Dakotas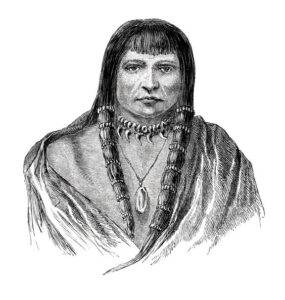 Mary Brave Bird, born Mary Ellen Moore-Richard, was a well-known Lakota author and activist. She spent much of her formative years at odds with her mother, who had been sent off to a boarding school, educated, and converted to Catholicism. She refused to teach Mary the native Lakota language, believing it would only hold her back in life. However, in Mary's teenage years, she became involved with the American Indian Movement (AIM). This was when she really began to embrace her native heritage and started to feel a sense of freedom. She later wrote her famous book, Lakota Women, in which she talked about AIM's influence on native communities, its ability to unify and strengthen communities across tribal lines, and the sense of purpose it gave her. The book went on to become a national bestseller and earned the American Book Award for best nonfiction.
Laura Ingalls Wilder, a bestselling author and literary giant in her own right, grew up in the small quaint town of De Smet. She used her childhood as a pioneer family in the little town of barely 100 people as the basis for her Little House on the Prairie series. Her book series highlighted how the struggles faced by pioneer families could be used to encourage valuable life lessons. Today, much of De Smet is dedicated to her memory. Her childhood home and the schoolhouse that she and her sister attended are now museums which can be toured.
Katherine Tillman grew up in the town of Yankton. Most of her writings were short stories, plays, or poems that were mainly inspirational in nature. She felt strongly about encouraging and uplifting young women, particularly African American women, and affirming women's equality to men. This theme carries through many of her writings.



Whether your talent is narrative prose, activist nonfiction, or expressive poetry, the still words of writers before you signify that a career in creative writing is within reach. South Dakota's sprawling, expansive backdrop has attracted writers for years, and today, big cities like Aberdeen and Rapid City are still marketplaces of opportunity for up-and-coming writers. If you want to become a writer in South Dakota, networking with your local writing community is a good way to start.
But a real career in literary fiction or other forms of creative writing comes from honing your talent and discipline with a degree in creative writing, whether a BA or BFA (Bachelor of Fine Arts) to get started, or an MA or MFA (Master of Fine Arts) to take it all the way.
South Dakota's Creative Writing Classes, Courses, and Workshops Can Prepare You for a Creative Writing Degree
You've most likely realized by now that a career in writing doesn't follow a specific path, like most other professions. There's no prescriptive outline that coincides with an assurance of success. Writing is, by its nature, an art of self-reflection – an expression of one's beliefs, convictions, passions, and desires. No two writers follow the same path; each is inherently individual and unique. Your writing journey, then, begins with a quest for self-discovery. This means you'll need to find an environment where you can express yourself freely, examine your thoughts, and challenge your opinions. Connecting with your local writing community is the best way to do this.
If you're in the Rapid City area, be sure to check out the Black Hills Writers' Group. It's the oldest writing group in the state and dates all the way back to the 1950s. The group seeks to provide an environment in which writers of all levels can support each other and provide peer critique. The group holds monthly meetings at Rapid City Public Library and frequently hosts events, including workshops and writing contests.
The Red Rooster Coffee House in Aberdeen is a hub of cultural activity. With a used bookstore, an art gallery, live music events, and writing project groups, it's definitely a great place for aspiring writers to thrive and network. Locals know the Red Rooster Coffee House as a place to meet new people, make new friends, and get new ideas because it draws people from all walks of life – a writer's paradise, really.
If you like writing poetry, check out the South Dakota State Poetry Society (SDSPS). The group's focus is to create an environment supportive of reading and writing poetry, as well as to help new and experienced poets alike improve their craft. You can also get some experience by participating its poetry contests. There's a $3 reading fee if you're not a member, but you can submit up to 5 poems at a time for a chance at publication in the bi-annual publication, Pasque Petals. The SDSPS also sponsors an annual poetry chapbook contest, which is open to all South Dakota residents. You can submit up to 30 pages in any subject except prose. The winner gets publication in Chapbook, which debuts every year at the South Dakota Festival of Books.
Remember to keep an eye on your local literary circulars, too. The South Dakota Review is a quarterly print journal published by the University of South Dakota. It supports the full gamut of contemporary literature including poetry, fiction, essays, and literary reviews. The South Dakota Review is always looking for fresh talent, so be sure to check this one out!
Writing Colleges in South Dakota Offering Bachelor's and Master's Degrees in Creative Writing Provide a Path to Becoming a Writer
Ultimately, though, a degree in creative writing is a key step to a successful writing career. It's the finishing touch that brings together your experience, networking, and dedication and distinguishes the authors from the amateurs.
Bachelor of Fine Arts (BFA) and Other Bachelor's Degrees in Creative Writing in South Dakota
Black Hills State University
COLLEGE OF LIBERAL ARTS
Accreditation: HLC
Degree: Bachelor – BA, BS
Public School

Master of Fine Arts (MFA) and Other Master's Degrees in Creative Writing in South Dakota