<!- mfunc feat_school ->
Featured Programs:
Sponsored School(s)
<!- /mfunc feat_school ->
The influence Oregon writers have had on the national literary scene and popular culture more broadly is probably more significant than a lot of people realize. Generation-defining writers continue to call the state home. Greats like Chuck Palahniuk, Matt Groening, and Ursula Le Guin all have strong ties to Oregon. And those ties bind us all.
There's a special connection between the people and places of Oregon and the writers, novelists, and other creatives that spray the walls with what the rest of us here are thinking but lack the courage and deft to express.
Palahniuk is an alumnus of the University of Oregon. Groening got involved with writing when he went to college just north of here at Evergreen State in Olympia. Le Guin taught writing at the University of Oregon. Today, the names Le Guin, Palahniuk, and even Groening show up in the syllabi of writing classes at the very same universities that once hosted them as students and faculty.
Literary Savagery and Social Satire are Equally At Home in Oregon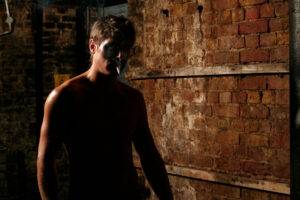 "Snowflake," entered the national lexicon as a pejorative via Oregon resident Chuck Palahniuk's breakthrough novel Fight Club. The movie adaptation's ending to the novel was considered such an extreme threat to authority that it was completely censored in China.
Today Palahniuk offers writing tips online, notably through a compilation entitled, "36 Writing Essays by Chuck Palahniuk." His writing advice covers everything from writing workshops to character development and dialogue.
Historians have begun exploring whether Portland-native Matt Groening's The Simpsons, the most popular animated show in the history of television, has been more influential on English language idioms than Shakespeare or the Bible. Whatever the verdict, there's no doubt that Groening's impact on adult animated scriptwriting is legendary and as far-reaching as it gets.
The godmother of modern American science fiction and fantasy called Portland home for decades, right up to her passing in 2018. She was the author of over 20 novels and 100 short stories, and winner of dozens of awards including the National Book Awards' Medal for Distinguished Contribution to American Letters. Stephen King and N.K. Jemisin both credit her as a personal influence. As Neil Gaiman put it:
If you're here with us, right now on this page, then you're thinking about an undergraduate or graduate degree in English or creative writing and how it could support your writing career. We're here with you right here right now to tell you all about it.
Oregon's Creative Writing Classes, Courses, and Workshops Can Prepare You for a Creative Writing Degree
Whereas creative inspiration can be more difficult to induce, practice and experience are two traits that successful writers share and control.
Writing groups are one such way of gaining practice and experience in the literary world. Chuck Palahniuk has been in writing groups throughout his writing career and to this day is active in sharing and receiving feedback from fellow authors.
Fortunately, there's no shortage of these opportunities in Portland.
Based out of Portland, the Oregon Writers Colony welcomes all writers, especially the fearless and driven. Regular meetings are held in-person and virtually. Other events include coastal writing retreats, workshops, author presentations, and educational opportunities. This group also is strongly committed to a level playing field for all writers and aspiring writers.
Willamette Writers has community chapters across the state including in Vancouver, Eugene, Corvallis, Portland, and Salem. Craft, community, and career development are all at the forefront of this organization, which welcomes writers at all stages and in all genres. In addition to regular meetings it also sponsors a writing contest, offers tailored outreach to young writers, puts on workshops, and hosts an annual conference. Its Timberline Review literary journal showcases emerging talent.
Each month the Central Oregon Writers Guild convenes for small group discussions, guest speakers, panels, and more. Meetings are often held at the Bend downtown library with an option to attend remotely. The guild sponsors workshops several times a year that attract professional writers who speak about their craft. Critique groups are another important part of COWG where authors can gain valuable feedback from each other.
When it comes to shopping your work around to a publisher, you're also in luck. Oregon, and especially Portland, has a ton of publishers who are always on the lookout for new material. Some of the state's publishing houses include:
Local literary journals, writing groups, and open mic nights can greatly help your career as a writer. But you may find that eventually you get to a point where progress seems to slow.
Now it's time to think about an academic program in writing and English.
Writing Colleges in Oregon Offering Bachelor's and Master's Degrees in Creative Writing Provide a Path to Becoming a Writer
Creative writing professors in Oregon have experience with both the artistic and business side of writing. They're professionals who know how to outline an enticing plot and how to market their book to a publisher. They're people like Ursula Le Guin.
Everybody Has a Favorite from McMinnville-native Beverly Cleary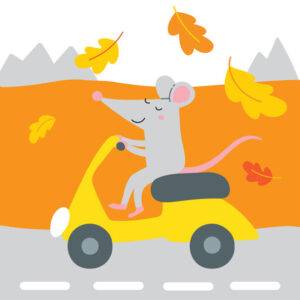 As a young reader there's a good chance you came across characters like Ramona, Henry Huggins, or a motorcycle-riding mouse named Ralph. These are all inventions of McMinnville-native and later Portland-resident Beverly Cleary, widely known for her contributions to children's and young adult literature. After earning her bachelor's degree in English she launched her career to become a talented award-winning writer, always calling the Cascadia states home.
The names on Oregon's list of literary masters can be intimidating, but it's important to realize that they all started out just like you: someone who liked to write, who opted to take a freshman English class and go from there.
Pursuing a creative writing degree is what it takes to move past being a hobby writer to becoming something more. If you're aspiring undergrad, It's the process of earning a BA or BFA (Bachelor of Fine Arts) in creative writing that builds the skill and character you're after. And for eager grad students interested in an MA or the lauded MFA (Master of Fine Arts) in creative writing, that process holds the real possibility of letting you make a career out of this whole writing thing.
Bachelor of Fine Arts (BFA) and Other Bachelor's Degrees in Creative Writing in Oregon
Eastern Oregon University
COLLEGE OF ARTS, HUMANITIES AND SOCIAL SCIENCES
Accreditation: NWCCU
Degree: Bachelor – BA, BS
Public School

Accreditation: NWCCU
Degree: Bachelor – BA
Private School

Linfield University-McMinnville Campus
COLLEGE OF ARTS AND SCIENCES
Accreditation: NWCCU
Degree: Bachelor – BA
Private School

COLLEGE OF LIBERAL ARTS
Accreditation: NWCCU
Degree: Bachelor – BA
Public School

COLLEGE OF ARTS AND SCIENCES
Accreditation: NWCCU
Degree: Bachelor – BA
Private School

Portland State University
COLLEGE OF LIBERAL ARTS AND SCIENCES
Accreditation: NWCCU
Degree: Bachelor – BFA
Public School

Southern Oregon University
Accreditation: NWCCU
Degree: Bachelor – BFA
Public School
Master of Fine Arts (MFA) and Other Master's Degrees in Creative Writing in Oregon
Eastern Oregon University
COLLEGE OF ARTS, HUMANITIES AND SOCIAL  SCIENCES
Accreditation: NWCCU
Degree: Master – MFA
Public School

COLLEGE OF LIBERAL ARTS
Accreditation: NWCCU
Degree: Master – MFA
Public School

COLLEGE OF ARTS AND SCIENCES
Accreditation: NWCCU
Degree: Master – MFA
Private School

Portland State University
COLLEGE OF LIBERAL ARTS AND SCIENCES
Accreditation: NWCCU
Degree: Master – MFA
Public School

DIVISION OF GRADUATE STUDIES
Accreditation: NWCCU
Degree: Master – MFA
Public School