<!- mfunc feat_school ->
Featured Programs:
Sponsored School(s)
<!- /mfunc feat_school ->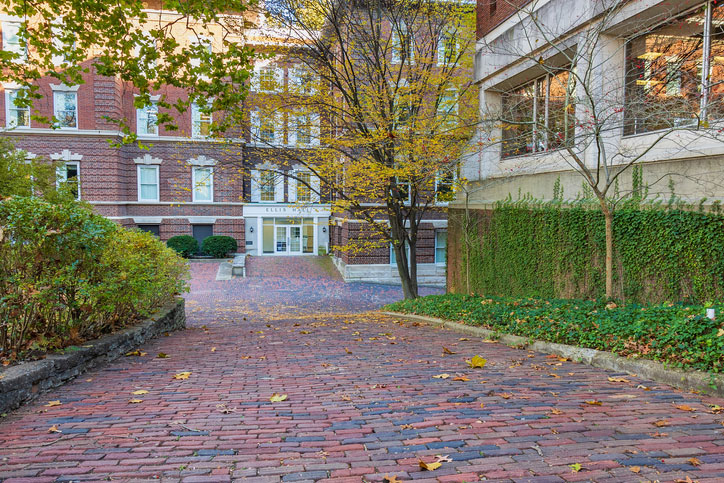 Ohio has been the home of great writers for centuries, with Toni Morrison being among the most prominent. Her Song of Solomon won the National Book Critics Circle Award in 1977, Beloved earned a Pulitzer in 1988, and she rounded those off with a Nobel Prize in Literature in 1993 and a Presidential Medal of Freedom in 2012. In 2021 the National Book Critics Circle established a new award in her honor, the Toni Morrison Achievement Award.
Morrison was a great writer, but she was also a great teacher. She's emblematic of what it means for a writer to give back to their community. Having earned a master's degree in literature herself, she would later go on to teach that subject before becoming a professor of English. She also worked as a Random House editor.
Imagine having Toni Morrison as your college prof. For a select few who earned an English degree where she taught, that fantasy is a reality. A BA or Bachelor of Fine Arts (BFA) is just a starting point on your road to professional writing. At the master's-level you have the option of an MA or Master of Fine Arts (MFA) in creative writing, led by professors with decades of experience on both the writing and publishing sides of the business.
Ohio is great at producing writers who excel at their craft. And when it comes to earning a degree in creative writing, one of those exceptional writers could also end up being be one of your professors.
What do seven US presidents, 24 American astronauts, and literary legend Toni Morrison all have in common?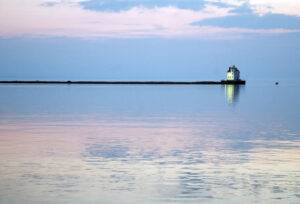 Tony Morrison is far from being the only accomplished artist to call Ohio home.
Cleveland resident Philip Metres earned his MFA in creative writing and PhD in English before he distinguished himself as a world-renowned writer in the fields of poetry and literary criticism. The Lebanese-American has studied poetry in Russia, is widely published, and has received numerous awards and fellowships. He's perhaps best known for his poetry book Shrapnel Maps.
Cuyahoga County native Phoebe Robinson isn't even 40 yet and she's an accomplished actress, comedian, podcaster, and author. You Can't Touch My Hair: And Other Things I Still Have to Explain is just one of her New York Times best sellers. She started off studying screenwriting.
Born and raised in Sandusky, Jeannie Vanasco's first memoir, Things We Didn't Talk About When I Was a Girl, received extensive accolades, as have her additional works. Her material has appeared in the New York Times, the Times Literary Supplement, and more. Vanasco earned her BA in creative writing with an emphasis in poetry and fiction, and two MFAs: one with a focus in memoir and one with a focus in poetry.
The list of gifted writers from Ohio –both accomplished and up-and-coming– is too long to name them all.
Ohio's Creative Writing Classes, Courses, and Workshops Can Prepare You for a Creative Writing Degree
Any honest artist will also tell you that practice and experience count for at least just as much as natural talent. As an aspiring creative writer that means getting involved in your local writing scene. Fortunately, Ohio is full of opportunities.
Every month a mix of new and experienced writers gather at the Columbus Cultural Arts Center to convene a meeting of the Ohio Writers Guild. This organization is dedicated to providing a rich and supportive environment to foster the development of skilled writers. The guild sponsors promotional events, educational programs, and peer reviews.
The Ohio Writers Association puts on peer critique workshops and helps organize writing groups for professional and emerging writers throughout the state. It regularly publishes anthologies with a range of provocative themes and accepts member submissions.
If you're in Cincinnati, check out the city's annual poetry slam. This contest offers an opportunity to enjoy the spoken word, meet fellow poets and publishers, and the best poets walk away with cash prizes.
The Cincinnati Writers Project is another local group for writers in all genres. It offers peer reviewed writing groups, workshops, and events with sponsored local speakers. You also have a chance of getting something published in one of their anthologies.
The Columbus Writers' Group meets twice a month and offers a venue for local writers of all skill levels to meet and talk about their craft.
There's also Poetry in the Park each year in Columbus, an event that has also spawned the Poetry Forum out of a realization that area poets needed more camaraderie than just a yearly outdoors performance.
In a place like Ohio the opportunities for writers to connect with each other really abound. It's impossible to list them all. There are also dozens of local publishing houses throughout the state, including:
There are a ton things that have to happen right for you to get something like a novel published. Your piece of creative writing represents countless hours of introspection, learning the craft, listening to writing feedback, re-writing, editing, networking with publishers, rinse and repeat.
An academic program can help to bring order to this process. This is when a bachelor's or master's degree in English or creative writing can be most useful.
Writing Colleges in Ohio Offering Bachelor's and Master's Degrees in Creative Writing Provide a Path to Becoming a Writer
Philip Metres is currently an English professor and an integral part of his school's MFA program. Jeannie Vanasco is an English professor and teaches creative writing.
These accomplished writers with Ohio ties are following in Toni Morrison's tradition: accomplished and experienced professionals who also give back through teaching.
When Morrison won the Nobel Prize in Literature, the awards committee described her novels as being:
There's a stark difference between aspiring writers who spend their days and nights in local writing groups, and driven writers who enroll in creative writing degree programs taught by professors with decades of experience in both the art and business of writing. That difference is defined by things like commitment, dedication to craft, and professionalism; the kind of differences that distinguish the hobbyists from accomplished writers.
Bachelor of Fine Arts (BFA) and Other Bachelor's Degrees in Creative Writing in Ohio
Art Academy of Cincinnati
Accreditation: HLC
Degree: Bachelor – BFA
Private School
COLLEGE OF ARTS AND SCIENCES
Accreditation: HLC
Degree: Bachelor – BA
Private School
Baldwin Wallace University
COLLEGE OF ARTS AND SCIENCES
Accreditation: HLC
Degree: Bachelor – BA
Private School

Bowling Green State University-Main Campus
COLLEGE OF ARTS AND SCIENCES
Accreditation: HLC
Degree: Bachelor – BFA
Public School

ENGLISH DEPARTMENT
Accreditation: HLC
Degree: Bachelor – BA
Private School

Cleveland State University
COLLEGE OF ARTS AND SCIENCES
Accreditation: HLC
Degree: Bachelor – BA
Public School

SCHOOL OF ARTS, HUMANITIES AND POLITICS
Accreditation: HLC
Degree: Bachelor – BA
Private School

DEPARTMENT OF ENGLISH
Accreditation: HLC
Degree: Bachelor – BA
Private School