<!- mfunc feat_school ->
Featured Programs:
Sponsored School(s)
<!- /mfunc feat_school ->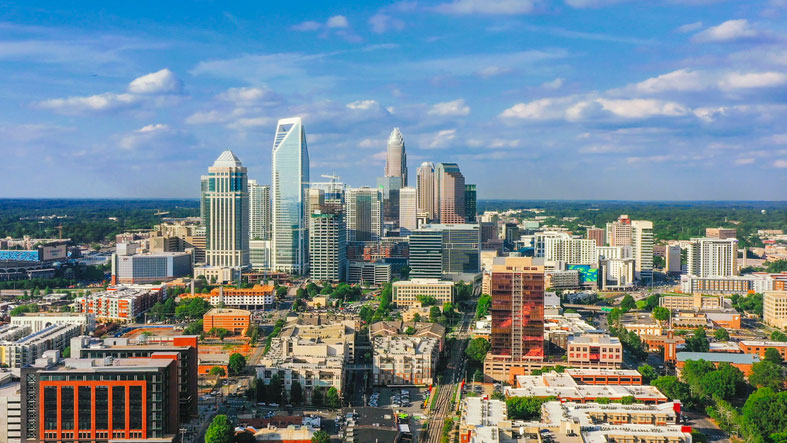 With literary greats like Thomas Wolfe and O. Henry on the roster of authors hailing from North Carolina, the tradition of serious novelists doing impactful work has long been cemented into the creative culture here. It's a fact that gives writers here a backdrop for comparing and critiquing their own work, providing something to strive for or rebel against.
Long-time Greensboro resident Orson Scott Card earned his master's in English here before going on to become one of the most successful sci-fi authors of the modern era. Thomas Wolfe also earned a master's degree and focused on playwriting.
Maya Angelou was in a class all her own, with heart-rending work that is as relevant today as it ever was. And the fact that Maya wasn't only a student of literature here in North Carolina, but a professor for 30 years, also puts her on an entirely different level.
Every book would be a classic if there was a formula for how to write well. We all know it takes real courage and discipline, and more than a little education. It might start with a BA or Bachelor of Fine Arts (BFA), but for many that's just the groundwork for an MA or Master of Fine Arts (MFA) in creative writing.
In the end, every writer knows there's no magic recipe for inspiring creativity and launching a writing career. When it comes to putting pen to paper, maybe the best advice for starting comes from Angelou herself.
North Carolina's Literary Masters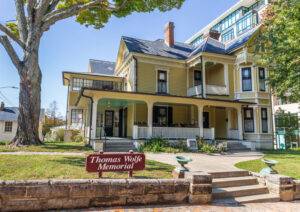 Just like the magnolias do every spring, a new literary talent blossoms in North Carolina every generation.
Greensboro-native William Sydney Porter, best known by his pen name O. Henry, wrote his classics during the transition between the 19th and 20th centuries. Romanticizing the average person warts-and-all became his short-story trademark, along with plot twists. He was convicted of embezzlement before turning 40 but continued to write from his prison cell to make a living.
Thomas Wolfe was born in 1900 and called Asheville home growing up. The Pulitzer-Prize winning author was regarded as one of the nation's most promising young novelists, the greatest talent of his generation. His work would go on to influence Ray Bradbury, Jack Kerouac, Philip Roth, and more.
Born in 1928, poet and author Maya Angelou is perhaps best known for her work, I Know Why the Caged Bird Sing. A tenured professor and Winston-Salem resident for more than three decades, Angelou was also influential in the Civil Rights Movement in addition to writing children's books and composing music.
Sci-fi fans know Orson Scott Card, especially his novel Ender's Game that was also made into a movie. Born in 1951, this current Greensboro resident is still at it and has big plans for the future.
Your future also involves big plans. North Carolina's next generation of literary masters is poised to pick up the torch and carry on creating tomorrow's most thought-provoking works. Someone's got to do it, so it might as well be you.
North Carolina's Creative Writing Classes, Courses, and Workshops Can Prepare You for a Creative Writing Degree
Just like how Maya Angelou polished her literary mastery as part of a writer's guild, getting involved in your local writing scene is a great way to gain experience and hone your craft.
Fortunately, there's no shortage of writing groups, poetry readings, conferences, and other opportunities it gain insight and experience as an aspiring author wherever you are in the state.
The North Carolina Writers' Network is a noteworthy resource if you're looking for support and feedback about your writing. One of its underlying goals is to promote and develop the state's writing community. It's headquartered in Winston-Salem but organizes events across the state, including thrice-yearly writing conferences.
Winston-Salem Writers is a non-profit group that exists to help members improve and network. It's a hub of information, circulating a regular newsletter and organizing monthly open mic nights, workshops, writing competitions, and book showcases.
Having just celebrated its 90th anniversary, the North Carolina Poetry Society is proud to host quarterly get-togethers which are usually held in Southern Pines. It has well over 500 members throughout the state and continues in its original mission to support North Carolina's poets and friends of poetry. You can expect workshops, panels, readings, contests, and more.
Raleigh hosts the Carolina Book and Writer Conference each year, a great place to hear experienced writers speak and make connections with your fellow artisans, as well as publishers looking for new talent.
As you gain experience and make connections, you can start thinking about finding a publisher. North Carolina's publishers are many, and widely dispersed rather than being focused on the literary scene in a single city. They include:
It can be challenging to organize your yellow legal pads with feedback from writing groups, your notes from conferences, and your latest plot ideas into a coherent piece that's fit for publication. That's where an academic program can help – a BFA or MFA, or other bachelor's or master's in creative writing.
Writing Colleges in North Carolina Offering Bachelor's and Master's Degrees in Creative Writing Provide a Path to Becoming a Writer
North Carolina has an impressive history of great professors, including Maya Angelou. Your creative writing instructors have been there and done that; they know the tricks of the trade and can adeptly navigate their way in the world of publishing. It's only natural for professors to speak about the mistakes they've made so you won't have to repeat them. And that's exactly the kind of wisdom you hope to glean in a creative writing degree program
Earning your degree can help you shatter that ceiling of self-sustaining circular writing group feedback and breakthrough to the next stage of your writing career. It can make the difference between being a hobbyist and professional writer.
Bachelor of Fine Arts (BFA) and Other Bachelor's Degrees in Creative Writing in North Carolina
HURLEY SCHOOL OF ARTS AND SCIENCES
Accreditation: SACSCOC
Degree: Bachelor – BA
Private School

DEPARTMENT OF ENGLISH AND CREATIVE WRITING
Accreditation: SACSCOC
Degree: Bachelor – BA
Private School

North Carolina State University at Raleigh
COLLEGE OF HUMANITIES AND SOCIAL SCIENCES
Accreditation: SACSCOC
Degree: Bachelor – BA
Public School

Queens University of Charlotte
COLLEGE OF ARTS AND SCIENCES
Accreditation: SACSCOC
Degree: Bachelor – BA
Private School

Accreditation: SACSCOC
Degree: Bachelor – BA
Private School

DIVISION OF LIBERAL AND CREATIVE ARTS
Accreditation: SACSCOC
Degree: Bachelor – BFA
Private School

University of North Carolina Wilmington
COLLEGE OF ARTS AND SCIENCES
Accreditation: SACSCOC
Degree: Bachelor – BFA
Public School

CREATIVE WRITING DEPARTMENT
Accreditation: SACSCOC
Degree: Bachelor – BA
Private School

Master of Fine Arts (MFA) and Other Master's Degrees in Creative Writing in North Carolina
THOMAS WOLFE CENTER FOR NARRATIVE
Accreditation: SACSCOC
Degree: Master – MFA
Private School

North Carolina State University at Raleigh
COLLEGE OF HUMANITIES AND SOCIAL SCIENCES
Accreditation: SACSCOC
Degree: Master – MFA
Public School

Queens University of Charlotte
COLLEGE OF ARTS AND SCIENCES
Accreditation: SACSCOC
Degree: Master – MFA
Private School

University of North Carolina at Greensboro
COLLEGE OF ARTS AND SCIENCES
Accreditation: SACSCOC
Degree: Master – MFA
Public School

University of North Carolina Wilmington
COLLEGE OF ARTS AND SCIENCES
Accreditation: SACSCOC
Degree: Master – MFA
Public School

Accreditation: SACSCOC
Degree: Master – MFA
Private School