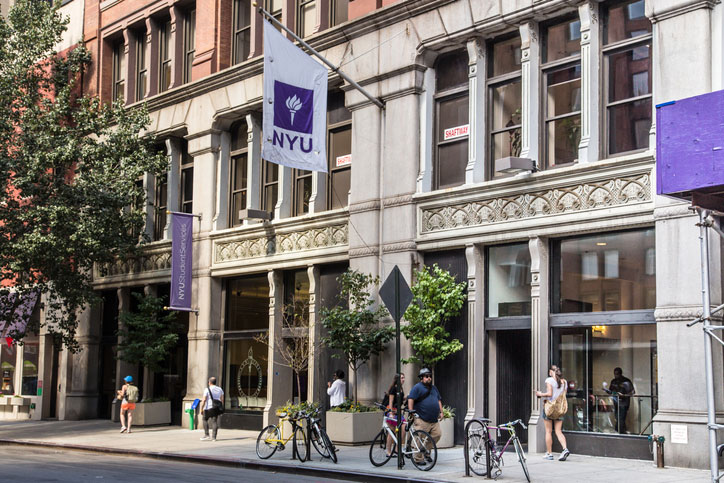 The allure of New York City is legendary. For generations, creative hopefuls have flocked here to soak in the energy of the city and experience it for all its grit and glamour, darkness and light.
For better or for worse, whether they're embracing it as a symbol of the American dream or as a sign of despair and destitution, legions of American authors and poets have drawn inspiration from NYC.
J.D. Salinger's The Catcher in the Rye (1951), Tom Wolfe's The Bonfire of the Vanities (1987), Betty Smith's A Tree Grows in Brooklyn (1943), and F. Scott Fitzgerald's The Great Gatsby (1925) – they're but a small sample of American authors whose work was influenced by the paradoxes of the world's greatest city.
Take Wolfe and Fitzgerald, for example. They masterfully used New York City as a backdrop to highlight differences in wealth and class. Bonfire begins with a wealthy bond trader making a wrong turn in the Bronx, while Gatsby's NYC and Long Island settings (referred to as West Egg and East Egg) underlined differences in the social standing of his characters.
Hiding in every nook and cranny, down every dark alley, and tucked among shining lights and glittery facades, inspiration calls the creative writer to NYC. You don't need to land a gig with The New Yorker to explore the writing biz here (although it wouldn't hurt). This city is teeming with indie magazines that explore hybrid and underrepresented genres; coffee houses that dedicate their evenings to open mic nights and poetry slams; and iconic cocktail bars where aspiring playwrights and screenwriters meet for good conversation and a New York sour.
And while events and workshops are a great way to get your footing as a writer in New York, making the transition from struggling artist to bonafide New York writer requires a degree and a plan. Bachelor of Fine Arts (BFA) and Master of Fine Arts (MFA) degrees as well as traditional BA and MA programs in creative writing provide a solid foundation for your talent and creative skillset and a solid pathway to a successful career doing what you love.
There's No Place Like Home… As Long As it's New York City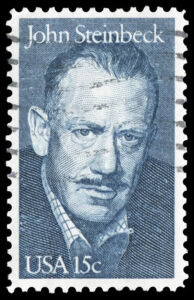 You can leave New York, but New York never really leaves you. For many who make their way here, whether for a visit or to put down roots, New York becomes more than a destination; it's a feeling that it really is the center of the universe. Authors big and small agree… New York is home. As John Steinbeck once said, "Once you have lived in New York and it has become your home, no place else is good enough."
Creative Writing Classes, Courses, and Workshops in New York Can Prepare You for a Creative Writing Degree
It's long been said that New York is the place where dreams come true. But you won't work toward realizing your dreams simply by virtue of being here. You'll need to put in the time and the energy and become fully engaged in the writing community. Luckily, there's no shortage of opportunities to connect with fellow writers and participate in lively literary activities and events. Simply put, there's no better way to get your feet wet as a writer in New York than to become part of a writing community.
This list is only touching the surface of what's available in NYC, but they may very well become your favorite go-tos:
Strand: Located on the edge of the East Village, Strand has been a NYC staple since 1927. Today, it carries more than two and a half million new, used, collectible, and rare books. It's a veritable paradise for book lovers, but it's also home to near-daily events that include book readings with some of today's most interesting authors. Grab a latte and settle in as authors provide you with unique insight into everything from their writing process to their inspirations.
420 Friendly Writer's Group: A Brooklyn staple, 420 Friendly Writer's Group meets monthly at the Grace Health & Wellness Center for good conversation and creative inspiration. Whether you're working on a novel, poem, short story, or screenplay, you'll be among friends here.
New York City Writer's Critique Group: Often meeting at New York Public Library's Riverside Library in Lincoln Square or Blackwell's Pub in Midtown, the New York Writer's Critique Group features a growing and diverse group of writers who have been meeting for support and inspiration since 2014. Whether you're just starting out or you've already been published, you're welcome here. The group always encourages members to have an open mind and a willingness to help and support their fellow writers.
Bowery Poetry Club: Tucked into Manhattan's East Village, the Bowery Poetry Club is a spoken word, poetry, and reading venue where, on any given night, you'll find artists sharing their work and elevating their craft. The Bowery Poetry Club is home to open mic nights, poetry slam competitions, and workshops, all of which are delivered in an intimate, comfortable atmosphere that feels like home.
And don't miss an opportunity to submit your favorite piece to one or more of the countless literary magazines in NYC. There's nothing like seeing your work in print to give you the motivation to keep your dream alive. Some of the city's favorites that always welcome submissions include:
Want to explore some of New York's best indie and mainstream literary publications all in one spot? Check out the Literature and Language Collection on the third floor of the New York Public Library.
NYC doesn't hold a monopoly on events and workshops for the creative writer – not by a longshot. Here are just a few of the groups outside of the Big Apple that'll jumpstart your creativity:
Hudson Valley Writers Guild: The Capital region of the state is where you'll find the Hudson Valley Writers Guild, a thriving organization that hosts peer writing groups where non-pros gather to help each other workshop ideas, revise, critique, and more. The guild also partners with local libraries to offer multi-genre readings by areas writers. The guild is headquartered in Troy, but you'll find a slew of events and peer writing groups held in Albany, Schenectady, and outlying suburbs and towns.
Writers in the Mountains: This nonprofit is dedicated to promoting the literary arts in the Catskill Mountains region of Upstate New York. They offer a nice selection of creative writing workshops, classes, and literary events, and they often partner with organizations to bring literary events to local communities. They also produce WIM Review, an online literary journal that showcases the work of emerging writers in poetry, fiction, creative nonfiction, and micro-memoir.
Adirondack Center for Writing: For more than 20 years, the Center has been bringing together readers, writers, and storytellers to the Adirondack region. We love their exciting selection of events that are designed to engage and inspire, such as the Anne LaBastille Memorial Writing Residency, a two-week residency for poets, fiction writers, and creative nonfiction writers, and their Kickass Writers Festival, a festival of readings, workshops, talks, publishing programs, and special performances that take place across Saranac Lake.
New York's Famous Literary Haunts You Can't Afford to Miss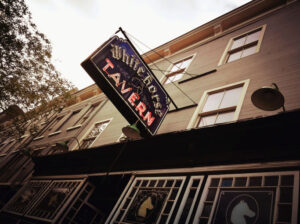 To really experience the magic of New York as an author, you have to become a New Yorker – and that means exploring the literary hangouts that have inspired the work of some of America's most famous writers and poets.
Edgar Allen Poe's Cottage: Poe spent the last few years of his life in a modest little bungalow in the Bronx. He brought his wife, Virginia, and mother-in-law here for solitude and fresh air while Virginia recouped from tuberculosis. The surroundings proved inspirational for Poe, who wrote some of his most famous works here, including "Annabel Lee," rumored to be about Virginia.
The Morgan Library: Bibliophiles rejoice! The Morgan Library and Museum on Madison Avenue is superb! Part museum, part independent research library, part shop, the Morgan Library was, at one time, the personal library of famed financier Pierpont Morgan (it was built adjacent to his residence between 1902 and 1906). His son, JP Morgan, upon his father's death, made one of the most significant cultural gifts in U.S. history by allowing it to be transformed into a public institution. It's as majestic as you'd imagine and home to rare literature like the Gutenberg Bible and Charles Dickens' manuscript for A Christmas Carol.
Chumley's: Some of the biggest names in twentieth century literature have graced the bar stools of Chumley's in Greenwich Village in their day: F. Scott Fitzgerald, Willa Cather, John Steinbeck, to name just a few. After nearly collapsing in 2007, the owners have revived it and it's open once again for anyone interested in a vodka and soda and good conversation.
The White Horse Tavern: The White Horse Tavern in the West Village is most synonymous with Dylan Thomas, who was said to have consumed more than 18 shots of whiskey on a single night here (he died later that night). Head to the White Horse Tavern to catch a glimpse of his favorite table (his photo hangs above it) but stay awhile and get inspired by what is still today one of Manhattan's favorite literary bars.
Writing Colleges in New York Offering Bachelor's and Master's Degrees in Creative Writing Provide a Path to Becoming a Writer
Open mic nights, poetry slams, and annual writing conferences are a great first step to take in your writing journey, but nothing can compare to a degree in creative writing when you're ready to make the jump from amateur to professional.
The Bachelor of Fine Arts (BFA) and the Master of Fine Arts (MFA) in Creative Writing have emerged as strong options for creative writing students, while traditional BA and MA options continue to produce graduates who go on to successful careers in every writing field. Here in New York, you'll also find that many schools offer a nice selection of bachelor's degrees in English with a focus or concentration in creative writing.
You'll find an outstanding selection of colleges and universities in New York and beyond that offer creative writing undergraduate and graduate degrees, and a growing number of institutions now offer these programs either partially or fully online.
Bachelor of Fine Arts (BFA) and Other Bachelor's Degrees in Creative Writing in New York
COLLEGE OF ARTS AND SCIENCES
Accreditation: MSCHE
Degree: Bachelor – BA
Private School

HARPUR COLLEGE OF ARTS AND SCIENCES
Accreditation: MSCHE
Degree: Bachelor – BA
Public School

COLLEGE OF ARTS AND SCIENCES
Accreditation: MSCHE
Degree: Bachelor – BA
Private School

Columbia University in the City of New York
SCHOOL OF THE ARTS
Accreditation: MSCHE
Degree: Bachelor – BA
Private School

SCHOOL OF HUMANITIES AND SOCIAL SCIENCES
Accreditation: MSCHE
Degree: Bachelor – BFA
Public School

DIVISION OF HUMANITIES AND THE ARTS
Accreditation: MSCHE
Degree: Bachelor – BA
Public School

SCHOOL OF ARTS AND SCIENCES
Accreditation: MSCHE
Degree: Bachelor – BA
Public School

Accreditation: MSCHE
Degree: Bachelor – BA
Private School

ENGLISH DEPARTMENT
Accreditation: MSCHE
Degree: Bachelor – BA
Private School

SCHOOL OF HUMANITIES, FINE AND PERFORMING ARTS
Accreditation: MSCHE
Degree: Bachelor – BA
Private School

SCHOOL OF HUMANITIES AND SCIENCES
Accreditation: MSCHE
Degree: Bachelor – BA
Private School

COLLEGE OF LIBERAL ARTS AND SCIENCES
Accreditation: MSCHE
Degree: Bachelor – BA
Private School

SCHOOL OF ARTS AND SCIENCES
Accreditation: MSCHE
Degree: Bachelor – BA
Private School

Marymount Manhattan College
Accreditation: MSCHE
Degree: Bachelor – BFA
Private School

COLLEGE OF ARTS AND SCIENCES
Accreditation: MSCHE
Degree: Bachelor – BA
Private School

SCHOOL OF LIBERAL ARTS AND SCIENCES
Accreditation: MSCHE
Degree: Bachelor – BFA
Private School

Accreditation: MSCHE
Degree: Bachelor – BA
Private School

DIVISION OF INTERDISCIPLINARY STUDIES, HUMANITIES AND EDUCATION
Accreditation: MSCHE
Degree: Bachelor – BA
Private School

St. Thomas Aquinas College
SCHOOL OF ARTS AND SOCIAL SCIENCES
Accreditation: MSCHE
Degree: Bachelor – BA
Private School

SCHOOL OF LIBERAL ARTS AND SCIENCES
Accreditation: MSCHE
Degree: Bachelor – BA
Public School

ENGLISH DEPARTMENT
Accreditation: MSCHE
Degree: Bachelor – BA
Public School

COLLEGE OF LIBERAL ARTS AND SCIENCES
Accreditation: MSCHE
Degree: Bachelor – BA
Public School

SUNY College at Plattsburgh
SCHOOL OF ARTS AND SCIENCES
Accreditation: MSCHE
Degree: Bachelor – BA
Public School

SCHOOL OF ARTS AND SCIENCES
Accreditation: MSCHE
Degree: Bachelor – BFA, BA
Public School

COLLEGE OF ARTS AND SCIENCES
Accreditation: MSCHE
Degree: Bachelor – BA
Private School

EUGENE LANG COLLEGE OF LIBERAL ARTS
Accreditation: MSCHE
Degree: Bachelor – BA
Private School

SCHOOL OF ARTS AND SCIENCES
Accreditation: MSCHE
Degree: Bachelor – BA
Private School
Accreditation: MSCHE
Degree: Bachelor – BA
Private School

Accreditation: MSCHE
Degree: Bachelor – BA
Private School

Master of Fine Arts (MFA) and Other Master's Degrees in Creative Writing in New York
COLLEGE OF ARTS AND SCIENCES
Accreditation: MSCHE
Degree: Master – MFA
Private School

HARPUR COLLEGE OF ARTS AND SCIENCES
Accreditation: MSCHE
Degree: Master – MA
Public School

Columbia University in the City of New York
SCHOOL OF THE ARTS
Accreditation: MSCHE
Degree: Master – MFA
Private School

DEPARTMENT OF LITERATURES IN ENGLISH
Accreditation: MSCHE
Degree: Master – MFA
Private School

SCHOOL OF HUMANITIES AND SOCIAL SCIENCES
Accreditation: MSCHE
Degree: Master – MFA
Public School

DIVISION OF HUMANITIES AND THE ARTS
Accreditation: MSCHE
Degree: Master – MFA
Public School

SCHOOL OF ARTS AND SCIENCES
Accreditation: MSCHE
Degree: Master – MFA
Public School

SCHOOL OF ARTS AND HUMANITIES
Accreditation: MSCHE
Degree: Master – MFA
Public School

GEORGE POLK SCHOOL OF COMMUNICATIONS
Accreditation: MSCHE
Degree: Master – MFA
Private School

SCHOOL OF ARTS AND SCIENCES
Accreditation: MSCHE
Degree: Master – MFA
Private School

COLLEGE OF ARTS AND SCIENCES
Accreditation: MSCHE
Degree: Master – MFA
Private School

SCHOOL OF LIBERAL ARTS AND SCIENCES
Accreditation: MSCHE
Degree: Master – MFA
Private School

Accreditation: MSCHE
Degree: Master – MFA
Private School

DIVISION OF INTERDISCIPLINARY STUDIES, HUMANITIES AND EDUCATION
Accreditation: MSCHE
Degree: Master – MFA
Private School

St. Joseph's University-New York
BROOKLYN CAMPUS
Accreditation: MSCHE
Degree: Master – MFA
Private School

GRADUATE SCHOOL
Accreditation: MSCHE
Degree: Master – MFA
Public School

COLLEGE OF ARTS AND SCIENCES
Accreditation: MSCHE
Degree: Master – MFA
Private School

SCHOOLS OF PUBLIC ENGAGEMENT
Accreditation: MSCHE
Degree: Master – MFA
Private School