<!- mfunc feat_school ->
Featured Programs:
Sponsored School(s)
<!- /mfunc feat_school ->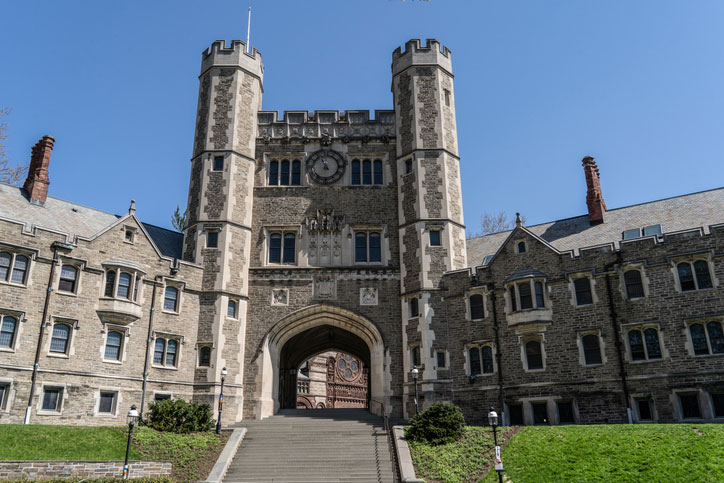 For New Jersey's creative writers, tapping the keys is like scratching an itch. When the words come together to tell a story, all feel rights in the world. It's a cathartic, liberating, often emotional journey that nourishes the soul and quiets the riot of the mind.
How the creative process unfolds, of course, is always up for debate.
Maybe it's the salty air and memories of childhood summers spent at the Jersey shore. Maybe it's the state's storied history playing out in in the lively arts and culture centers of cities like Newark and Montclair. Or perhaps it's the many charming towns where wistful nostalgia is as guaranteed as the warm summer breezes during blueberry season. Cape May, Lambertville, Hammonton, Princeton… the list goes on.
Whatever the source of inspiration, one thing's certain – the Garden State is where you'll find great novelists, authors, and poets who have made (and continue to make) their mark on American literature.
Walt Whitman spent the later part of his life in Camden, where he refined his free verse style and earned a reputation as one of America's greatest poets. Joyce Carol Oates has spent the bulk her career in Princeton, teaching at the world-class university and writing short stories and novels that address social issues, challenging stereotypical ideals, and solidifying her position as one of America's preeminent and prolific contemporary fiction writers. And it was in Elizabeth where Judy Blume carved out a spot in young adult literature and gained great critical acclaim (along with a legion of devoted fans) with novels like Are You There God? It's Me, Margaret. and Tales of a Fourth Grade Nothing.
With generations of authors and poets paving the way and no shortage of inspiration at your disposal, now may be the time start flexing those creative muscles and getting involved in community organizations and events. And if you're ready to take your love of the written word to the next level and turn it into a lifelong professional pursuit, it's time to start thinking about getting the education that will position you for success. From bachelor's degrees in English with a creative writing concentration to Bachelor of Fine Arts (BFA) and Master of Fine Arts (MFA) degrees in creative writing, you're sure to find a program in New Jersey that aligns with your personal interests and professional goals.
The Enduring Legacy of Beloved Literary Figure Toni Morrison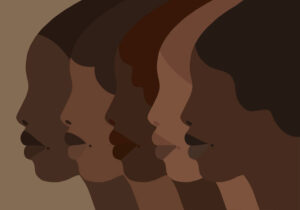 Toni Morrison may not have been born or even raised in New Jersey, but her time spent here left an indelible mark upon the Garden State and certainly upon contemporary fiction with beloved and critically acclaimed novels like Song of Solomon, The Bluest Eye, and Beloved. Beloved won the Pulitzer Prize (the first bestowed on an American since John Steinbeck) and was adapted into a motion picture that Oprah Winfrey starred in and co-produced.
Though her catalog of work is extensive and includes everything from plays to children's books, it is, perhaps, her award-winning novels detailing – often painfully, devastatingly – the African American experience that garnered her the most acclaim. She deftly, delicately sought to examine topics like discrimination and racial relations with a lyricism that was both sensitive and powerful. Her dreamy prose was raw and fearless in its detail as she explored topics of prejudice, inequality, culture, identity, and the legacy of slavery.
In her debut novel, The Bluest Eye, she wrote of Pecola, a poor black girl whose hopeless views of race and class led her to believe that being accepted meant having blue eyes and blond hair: "It had occurred to Pecola some time ago that if her eyes, those eyes that held the pictures, and knew the sights – if those eyes of hers were different, that is to say, beautiful, she herself would be different."
Morrison joined Princeton University faculty in 1989 as a member of the creative writing program and also taught courses in the humanities and African American studies. She transferred to emeritus status in 2006. She passed away in 2019 at the age of 88.
Creative Writing Classes, Courses, and Workshops in New Jersey Can Prepare You for a Creative Writing Degree
Becoming a creative writer in New Jersey means looking beyond your pages of your journal and getting comfortable with the creative writing scene. Sharing your work, reading and studying others, and becoming part of a community of writers is one of the best ways to explore your craft and take your writing to the next level.
Lucky you – New Jersey has no shortage of opportunities to kickstart your writing journey.
With a goal of bringing together a community of people who love writing, The Writer's Circle hosts weekly creative writing workshops and special events where you can meet with authors and other industry professionals and get inspired. Best of all, they plan events and workshops in Summit, South Orange, Maplewood, Montclair, and Morristown and offer online workshops for those limited by time or geography.
Madison's Women Who Write is a regional women's writing group with groups that meet throughout the state. The organization, which hosts critique groups, workshops, and discussion groups with women across all genres of literature, offers a sense of community, whether you're a professional writer or simply write as a creative outlet.
Jersey City Writers is a nonprofit in Hudson County that's dedicated to building a community of writers who inspire and support one another. Poets, novelists, writers of short stories, memoirs, and more are welcome to attend the organization's workshops, writing marathons, and special events throughout the year.
When you're not about town participating in writing events and workshops, you can stay inspired through literary journals. Black Fox, an independent literary magazine, was created by three students who completed the same MFA program at Farleigh Dickinson University. They publish the work of both established and new writers and are always keen on submissions from writers representing new and hybrid genres and styles.
The Paterson Literary Review is a big name in poetry, not just in New Jersey but throughout the country. They've been up and running since 1979, featuring works of poetry, along with fiction, essays, and memoirs. Get a subscription for frequent inspiration and then join in on the fun and start submitting your own work for a chance to get it published.
The literary magazine, StoryQuarterly, has been the voice of new and emerging writers for more than 30 years, and it's been at Rutgers University – Camden since 2008. Edited by the director of their MFA program, this well-known literary publication encourages submissions of previously unpublished literary fiction and creative nonfiction.
Writing Colleges in New Jersey Offering Bachelor's and Master's Degrees in Creative Writing Provide a Path to Becoming a Writer
Once you've been bitten by the writing bug, you'll likely consider taking your love of the craft to the next level. While there are no set-in-stone rules or prescriptive paths when it comes to embarking on a career in creative writing, arts and fine arts degrees have become the gold standards in the field. Whether at the undergraduate or graduate level, creative writing programs provide emerging writers with the tools, knowledge, and know how needed to turn a hobby into a successful career.
Bachelor of Fine Arts (BFA) and Other Bachelor's Degrees in Creative Writing in New Jersey
HUMANITIES DIVISION
Accreditation: MSCHE
Degree: Bachelor – BA
Private School

EDUCATION AND HUMANITIES DEPARTMENT
Accreditation: MSCHE
Degree: Bachelor – BA
Private School

COLLEGE OF LIBERAL ARTS
Accreditation: MSCHE
Degree: Bachelor – BA
Private School

Fairleigh Dickinson University-Florham Campus
MAXWELL BECTON COLLEGE OF ARTS AND SCIENCES
Accreditation: MSCHE
Degree: Bachelor – BA
Private School

THE WAYNE D. MCMURRAY SCHOOL OF HUMANITIES AND SOCIAL SCIENCES
Accreditation: MSCHE
Degree: Bachelor – BA
Private School
COLLEGE OF ARTS AND SCIENCES
Accreditation: MSCHE
Degree: Bachelor – BA
Private School

William Paterson University of New Jersey
COLLEGE OF ARTS, HUMANITIES AND SOCIAL SCIENCES
Accreditation: MSCHE
Degree: Bachelor – BA
Public School

Master of Fine Arts (MFA) and Other Master's Degrees in Creative Writing in New Jersey
Fairleigh Dickinson University-Florham Campus
MAXWELL BECTON COLLEGE OF ARTS AND SCIENCES
Accreditation: MSCHE
Degree: Master – MFA, MA
Private School

THE WAYNE D. MCMURRAY SCHOOL OF HUMANITIES AND SOCIAL SCIENCES
Accreditation: MSCHE
Degree: Master – MA, MFA
Private School
Rutgers University-Camden
GRADUATE SCHOOL OF ARTS AND SCIENCES
Accreditation: MSCHE
Degree: Master – MFA
Public School

Rutgers University-Newark
SCHOOL OF ARTS AND SCIENCES-NEWARK
Accreditation: MSCHE
Degree: Master – MFA
Public School

COLLEGE OF ARTS AND SCIENCES
Accreditation: MSCHE
Degree: Master – MA
Private School

William Paterson University of New Jersey
COLLEGE OF ARTS, HUMANITIES AND SOCIAL SCIENCES
Accreditation: MSCHE
Degree: Master – MFA
Public School