<!- mfunc feat_school ->
Featured Programs:
Sponsored School(s)
<!- /mfunc feat_school ->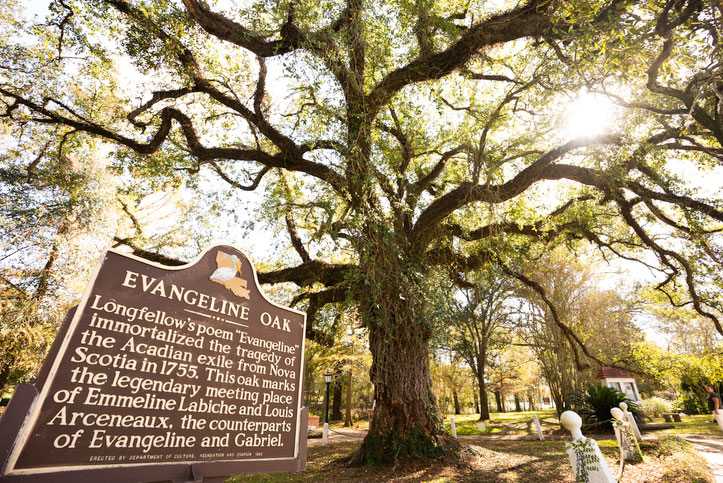 The literary arts scene in Louisiana is as rich and mysterious as the state's history and culture. Even its prehistory reveals itself in rich archaeological phenomenon, highlighted by the UNESCO-recognized World Heritage Site, Poverty Point. Native Americans, Spanish, French, Africans, Haitians, Dominicans, Cajuns, and Anglo-Americans have influenced the cultural landscape of Louisiana even before the 20th century, all bringing with them their own traditions, languages, food, religions, and forms of art.
A diverse environment like this provides a wealth of unique material for any creative type, which can be seen and felt in the state's rich art scene and literary culture.
Still, it's impossible to talk about the field of creative writing without mentioning New Orleans, which has its own unique spice. Few writers are driven solely by a desire to their names listed among the literary greats, and it's a good thing considering few ever see that happen. But if you want a shot at it, you're going to be looking at how you can turn your talent into publish-worthy material with a formal education – a Bachelor of Fine Arts (BFA), Master of Fine Arts (MFA) or similar creative writing degree.  
Two Literary Views of New Orleans
New Orleans is the setting for so many pieces of creative writing that it's impossible to pay homage to them all. Focusing on two works by John Kennedy Toole and Anne Rice limits that scope to just a 13-year span between 1963 and 1976, while also demonstrating the eclectic range of portrayals that The Big Easy made possible.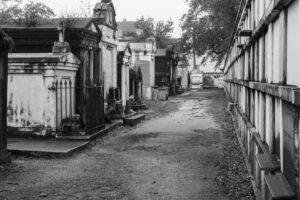 John Kennedy Toole wrote A Confederacy of Dunces 11 years before it was posthumously published. The book finally came out in 1980 over a decade after Toole's tragic death at an early age, barley in his 30s. In fact, Toole's mother was ultimately responsible for cajoling the publication of the book, with a first printing of only 800 copies.
One year later it would win the Pulitzer Prize for Fiction.
Toole based the title of his work on the quote from Jonathan Swift, of Gulliver's Travels and A Modest Proposal fame. Toole began writing his novel after earning a graduate degree in English. The story is set in New Orleans and sees its anti-hero encountering the city's many population groups, preserving them as they were in the mid 20th-century and as they were in Toole's imagination.
By 2019, the BBC was counting the book on its list of 100 most inspiring novels ever written in the English language.
Born and raised in New Orleans, Anne Rice offers another distinct view of the city in her novel Interview with the Vampire. Published in 1976, the story gained even more widespread attention in its Hollywood adaptation by the same name which was released in theaters in 1994 with a star-studded cast.
Both the book and the film are set in New Orleans, moving from the 18th century up to the end of the 20th. The Spanish conquistadors and then French colonists were the first to bring Catholicism to New Orleans, and Rice describes the strong presence of that religion in the city as having a significant influence on her writing.
She credits New Orleans and its Catholicism as allowing her to feature characters in Interview with the Vampire that are aspiring to be good people who ask philosophical questions about what it means to lead a good life. Having moved back to the city after living in San Francisco, she's glad she wasn't confined by the more popular literary value of existential nihilism she encountered outside of her hometown.
Whatever it takes to get your creative juices flowing, you can probably find it in New Orleans just like Toole, Rice, and many other noteworthy writers have.
Or in Baton Rouge, Lafayette, Shreveport, or anywhere else in the state for that matter. When it comes to opportunities for gaining writing experience there's no shortage in Louisiana.
Louisiana's Creative Writing Classes, Courses, and Workshops Can Prepare You for a Creative Writing Degree
As a literary hub you can always find plenty of opportunities to showcase your work and invite critique here in New Orleans.
The New Orleans Writers Workshop specializes in providing affordable creative writing classes for the wider metropolitan community. Writing groups run anywhere from a few days to a few months and meet in public spaces throughout the city. Classes focus on a range of topics including effective dialogue, creative non-fiction, prose, and storyboarding.
Each year the French Quarter hosts the Tennessee Williams and New Orleans Literary Festival. Celebrating its namesake author of the classic play, A Streetcar Named Desire, Williams spent part of his writing career in the French Quarter, which also serves as a setting for much of his work.
The festival is comprised of a series of literary lectures, author speaking events, social and networking activities, and opportunities to hobnob with professionals in the industry.
New Orleans also hosts events like the Saints and Sinners LGBTQ Literary Festival, numerous spoken word and open-mic readings, and more.
The Louisiana Outdoor Writers Association is based in Metairie, but you can be a part of this group no matter where you live. It puts on an annual conference to celebrate the outdoors and writing. Youth participants can earn awards for journalism and other merits.
If you're closer to Baton Rouge, then check out the annual Louisiana Book Festival. Every year a group of featured authors talk about writing and answer audience questions about their work. Among its many events is the ceremony for the winner of the Louisiana Writer Award.
When it comes to getting your work printed, the state's many literary festivals are a great place to bump into publishers looking for new material. You can also try contacting them directly.
Pelican Publishing Company is approaching its 100th anniversary. It specializes in books related to New Orleans.
Cypress Cove Publishing is committed to distributing high-quality books, be they entertaining, educational, or inspiring. It's based in Lafayette.
Writing groups will give you notebooks full of constructive criticism from your peers. Keeping up with literary journals like New Orleans Review will maintain your edge on the latest trends in your craft. Attending workshops and conferences will provide you with great ideas from experienced writers.
But how do you put these all together? This is where a degree in creative writing comes in handy.
Writing Colleges in Louisiana Offering Bachelor's and Master's Degrees in Creative Writing Provide a Path to Becoming a Writer
BFA, MFA and other programs in creative writing are taught by professionals in the field with decades of experience in both the art and business of writing. By now you've been in enough writing groups to recognize that person who you know will spend the rest of their career and life getting feedback from their coffee shop group, which is great if that's what brings joy. But there are many writers who are driven to go beyond the hobbyist level and make a career in this field. That's when it's time to research the academic program that fits your style.
Bachelor of Fine Arts (BFA) and Other Bachelor's Degrees in Creative Writing in Louisiana
Louisiana State University
COLLEGE OF HUMANITIES AND SOCIAL SCIENCES
Accreditation: SACSCOC
Degree: Bachelor – BA
Public School

Loyola University New Orleans
COLLEGE OF ARTS AND SCIENCES
Accreditation: SACSCOC
Degree: Bachelor – BA
Private School

COLLEGE OF LIBERAL ARTS
Accreditation: SACSCOC
Degree: Bachelor – BA
Public School

University of New Orleans
COLLEGE OF LIBERAL ARTS, EDUCATION, AND HUMAN DEVELOPMENT
Accreditation: SACSCOC
Degree: Bachelor – BA
Public School

Master of Fine Arts (MFA) and Other Master's Degrees in Creative Writing in Louisiana
Louisiana State University
COLLEGE OF HUMANITIES AND SOCIAL SCIENCES
Accreditation: SACSCOC
Degree: Master – MFA
Public School

COLLEGE OF LIBERAL ARTS
Accreditation: SACSCOC
Degree: Master – MFA
Public School

University of New Orleans
COLLEGE OF LIBERAL ARTS, EDUCATION AND HUMAN DEVELOPMENT
Accreditation: SACSCOC
Degree: Master – MFA
Public School