<!- mfunc feat_school ->
Featured Programs:
Sponsored School(s)
<!- /mfunc feat_school ->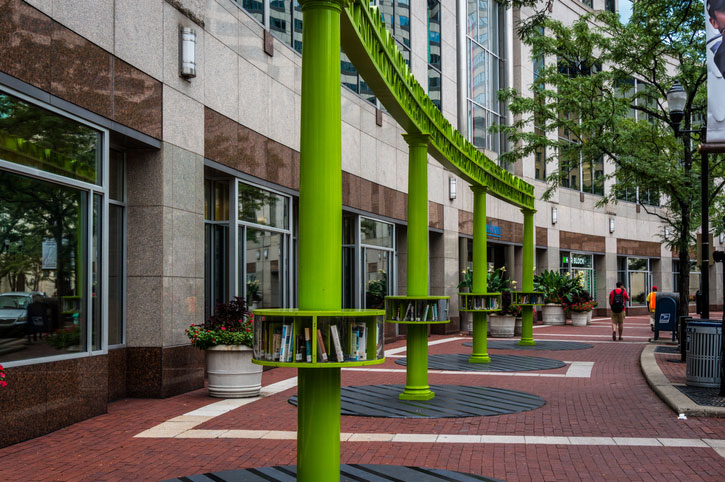 When asked where he found inspiration for his work, a great writer born and raised in Indianapolis replied:
"… I was goofing around like everybody else in Indiana, and all of a sudden stuff came gushing out. It was disgust with civilization."
A sardonic sarcastic prevailing-narrative-challenging wit bordering on the vulgar, anyone from the Hoosier State will easily recognize the person behind that quote as the chain-smoking Kurt Vonnegut.
Maybe it's because Indianapolis gets more rain than London. Maybe it's because Indiana is a place where legislatures felt compelled to pass a law that makes it illegal for employers to implant microchips into their employees. Maybe it's that it's home to the nation's first successful goldfish farm.
Stir the state's eccentric facts together and it's one explanation for how a mind like Vonnegut's might emerge to write greats like Slaughterhouse-Five and Breakfast of Champions. Or maybe it's more nature than nurture with Vonnegut.
Quaker writer Mary Jessamyn West was born in Jennings County, and her style of writing is completely different from Vonnegut's. Her best-known book The Friendly Persuasion, set in a Quaker family farm, was published at the end of World War II and made into a movie of the same name staring Gary Cooper.
Fast forward to the present and Indianapolis-born resident-author John Green is altogether different from West and Vonnegut, debuting his talents on today's most popular digital media platforms. His novels have made the number-one spot on the New York Times bestseller list – all five of them – with 24 million copies being published in over 55 languages.
It's not that there's a magic recipe for how to become an established professional writer in Indiana, it's that it's possible, and degree in creative writing can make the difference – whether it's a BA or MA in English or an esteemed BFA (Bachelor of Fine Arts) or MFA (Master of Fine Arts) with a focus in creative writing.
Indiana's Golden Age of Literature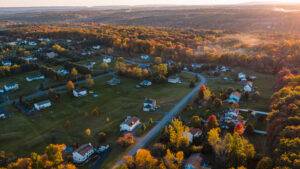 Where was the author of the best-selling American novel of the 19th century from? During the first half of the 20th century, what state was a close second behind New York for producing the highest number of best-selling authors?
If you answered, Indiana, then you're correct; specifically, Indiana during its golden age of literature roughly between 1880 and 1920, a signature time in American neo-romanticism.
It could be said that Lew Wallace kick-started Indiana's golden age with his all-time best seller Ben-Hur: A Tale of the Christ, published towards the end of 1880. It was an epic filled with action, adventure, spiritual references, and romanticism. By the 1890s Indiana-native James Whitcomb Riley was the most popular poet in the nation. Booth Tarkington, another Hoosier, published some of his best novels in 1899, 1918, and 1921. The later two each won the Pulitzer Prize for Fiction, placing Tarkington in the same league as Faulkner, Updike, and Whitehead.
A number of theories have been considered to explain why Indiana of all states experienced such a literary renaissance. For one, its state history leading up to its golden age was heavily influenced by the Second Great Awakening, a Protestant movement that swept through the Midwest and established a strong writing, oratory, and publishing framework.
In the wake of the recent Civil War Indiana was also seen as being a last bastion of rustic wholesome Americana; a place that had not been as relatively radicalized by war as other states in the nation. This was a view held by many Americans as they read Indiana authors, which perhaps made space for one last nostalgic indulgence into romantic literature.
Whatever stars had aligned, Indiana's romantic golden age quickly faded after the end of the First World War as simple American romanticism was replaced by a zeitgeist of technological innovation, exemplified by the thousands of cars that were being churned out of post-war factories.
It's been just over a hundred years since the last literary golden age in Indiana. It's high time for the next. Maybe you'll be a part of it?
Indiana's Creative Writing Classes, Courses and Workshops Can Prepare You for a Creative Writing Degree
There are many things standing between a green-behind-the-ears writer attending a workshop and the published author who's up on the stage. The most significant of those, and the one that you have the most control over, is practice.
Fortunately, in Indiana there are many opportunities to hone your writing skills, you just need to take advantage of them.
The Indianapolis Writers Meetup convenes every week and serves as a venue where professionally-aspiring writers can share critiques of their work.
The Indiana Writers Center sponsors classes, workshops, and its own publications. Inwords features original anthologies and titles by members, while Flying Island is the center's online literary journal that accepts submissions from authors with ties to the Midwest. It's based in Indianapolis.
The Fort Wayne Writers Guild's mission is to support local creative writing artists through groups, meetings, and community-based activities that advance the literary arts. It hosts a range of events throughout the greater Fort Wayne region.
If you live near Evansville then check out the Midwest Writers Guild. It does book events, publishes its own literary journal, and participates in the Franklin Street Bazaar every year. Monthly meetings for writers are held at a local bookstore.
It's only natural that once you start cranking out material that's good, you're going to need a publisher. Indiana has plenty of those too.
Tanglewood Publishing in Indianapolis prides itself on discovering authors with a spark; those who will be critically acclaimed tomorrow but who have been passed over by undiscerning publishers today. With a nod towards its niche that values creativity in children's writing, it describes itself as a publisher of good books for bad children.
Ave Maria Press is a major Catholic book publisher based in Indianapolis. It was founded by the same French priest who established the University of Notre Dame and St. Joseph's Parish in South Bend.
Nearing its 20th anniversary, Indianapolis-based Blue River Press, with Cardinal Publishers Group as its distributor, publishes authors who write on subjects from sports and YA to travel and pop culture.
If you live in Indiana, you can spend a lifetime staying busy with all of the writing opportunities that abound. However, it's one thing to stay busy. It's another to write professionally.
Writing Colleges in Indiana Offering Bachelor's and Master's Degrees in Creative Writing Provide a Path to Becoming a Writer
Writing groups, open-mic poetry readings, and local journals that publish your work are all a lot of fun. But there's a difference between having fun as a creative writer and making a career out of it. That's where a degree in creative writing, including BFA and MFA options, come into the picture.
When you were a kid maybe you shot hoops with the neighbor down the street. You might've thought you were pretty good…until you played the kid who was in a professional league.
It's the same with creative writing: there are writing groups that meet at the local coffee shop, and then there are college-level writing classes that are taught by successful professional writers and publishers with decades of experience.
Bachelor of Fine Arts (BFA) and Other Bachelor's Degrees in Creative Writing in Indiana
COLLEGE OF LIBERAL ARTS AND SCIENCES
Accreditation: HLC
Degree: Bachelor – BA
Private School

Accreditation: HLC
Degree: Bachelor – BA
Private School

Purdue University-Main Campus
COLLEGE OF LIBERAL ARTS
Accreditation: HLC
Degree: Bachelor – BA
Public School

DEPARTMENT OF ENGLISH
Accreditation: HLC
Degree: Bachelor – BA
Private School

WILLIAM L. RIDGWAY COLLEGE OF ARTS AND SCIENCES
Accreditation: HLC
Degree: Bachelor – BFA
Private School

University of Indianapolis
SHAHEEN COLLEGE OF ARTS AND SCIENCES
Accreditation: HLC
Degree: Bachelor – BA
Private School

COLLEGE OF ARTS AND LETTERS
Accreditation: HLC
Degree: Bachelor – BA
Private School
COLLEGE OF ARTS AND SCIENCES
Accreditation: HLC
Degree: Bachelor – BA
Private School

Master of Fine Arts (MFA) and Other Master's Degrees in Creative Writing in Indiana
COLLEGE OF LIBERAL ARTS AND SCIENCES
Accreditation: HLC
Degree: Master – MFA
Private School

Indiana University-Bloomington
COLLEGE OF ARTS AND SCIENCES
Accreditation: HLC
Degree: Master – MFA
Private School

Purdue University-Main Campus
COLLEGE OF LIBERAL ARTS
Accreditation: HLC
Degree: Master – MFA
Private School

COLLEGE OF ARTS AND LETTERS
Accreditation: HLC
Degree: Master – MFA
Private School