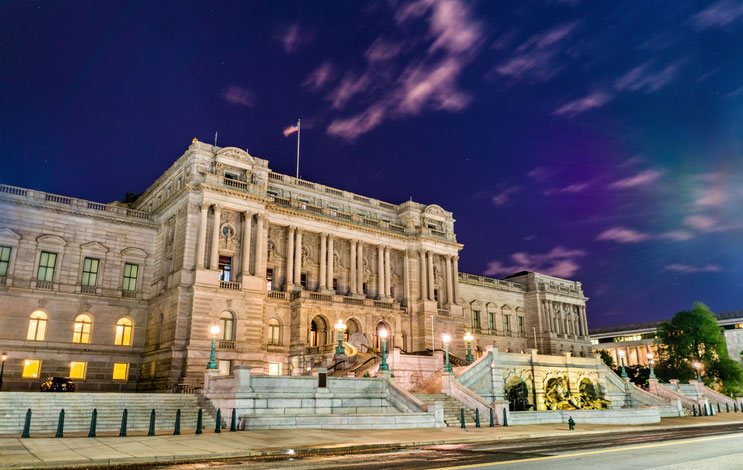 With many preserved historic areas there's a good chance you can take a walking tour past the original homes of some of your favorite authors right here in the District.
Walt Whitman is one example. He called DC home for a decade in the 1860s. The person behind such works as Leaves of Grass, his style was unique and forever changed poetry. Not surprisingly his innovation to abandon the then-popular structure for meter and rhyme was scorned by his contemporaries. Whitman's time in DC gave him unique experiences that would show up in his writing ever after.
Fast forward to the 21st century and DC's own Jonathan Safran Foer is the most recent proof that a writer from the capital can succeed in the world of words. Everything Is Illuminated was his first novel and was made into an award-winning film with major Hollywood star power. The novel itself was also highly acclaimed, winning several prominent national awards and appearing on the New York Times bestseller list.
Safran Foer has since followed upon his initial success with more memorable work, and now he's also a creative writing teacher at New York University.
In fact, it was at a university, when Safran Foer was a freshman, that he first caught the writing bug when he took an introductory fiction writing class taught by none other than Joyce Carol Oates. He found he liked writing so much that he continued in the academic pursuit, and his thesis under Oates turned into the first draft of Everything Is Illuminated.
Safran Foer discovered in college what other successful writers have too: uniquely talented and inspiring writing professors who make a profound and early difference.
Speaking of Oates' guidance as a writing professor, Safran Foer says…
Safran Foer earned an undergraduate degree and that was all he needed to launch his successful career. A BA or Bachelor of Fine Arts (BFA) is great for laying a solid foundation in the literary arts.
While a bachelor's was enough for Safran Foer, for us mere mortals, an MA or Master of Fine Arts (MFA) can take things to the next level and get you ready for both the artistic and business side of getting published, going beyond coffee shop writing groups and amateur criticism.
DC – Birthplace of the Harlem Renaissance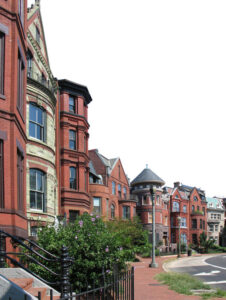 Today DC's writers are hitting the ground running. That's also been true for this leading city's writers of the past, some of whom played an integral role in laying the foundation of the Harlem Renaissance.
In fact, some argue that this African American intellectual and cultural revival in the 1920s and 30s got its start in the nation's capital before moving to NYC.
Langston Hughes, who was influenced by Whitman, authored dozens upon dozens of short stories, novels, poetry collections, children's books, and plays. While working as a busboy in a DC hotel, Hughes happened by one of the most popular poets in the nation at the time, Vachel Lindsay. Hughes put some of his poems next to Lindsay's plate, and the next day national newspapers were talking about Hughes' poems. From there he would go on to be a leading figure in the Harlem Renaissance.
Husband-and-wife duo Paul Laurence Dunbar and Alice Dunbar-Nelson lived in LeDroit Park. Paul wrote 17 books and was one of the first African American writers to gain national prominence, even though he died at the young age of 33. Alice was an outstanding poet in her own right with her own style, and this plus her literary reviews of prominent Harlem Renaissance writers shaped the trajectory of the movement.
One of the most important sites associated with the Harlem Renaissance is writer Georgia Douglas Johnson's old house, today a few blocks away from the U Street Corridor, then-known as the S Street Salon. Every Saturday night she would host a local writers' party where up-and-coming African American writers in DC could mingle with their older more experienced counterparts.
Johnson herself was an accomplished playwright and poet, and she also penned a weekly newspaper column. Her plays include Blue Blood and Plumes.
Zora Neale Hurston was one of those young up-and-coming DC writers who attended Johnson's S Street Salon soirées. In fact she moved in with Johnson for a while, and was published for the first time while living in DC. In addition to her involvement in the Harlem Renaissance, Hurston went on to become an anthropologist and ethnographer of Black folklore, as well as the author of four novels including Their Eyes Were Watching God.
DC has been the birthplace of many important literary movements in the past, and will undoubtedly continue its tradition of leadership and creativity going into the future. You're in the right place at the right time. All you need now is the creative writing chops to add your name to the list of great writers from DC.
District of Columbia's Creative Writing Classes, Courses, and Workshops Can Prepare You for a Creative Writing Degree
As with any creative endeavor, your progress as a literary arts wordsmith improves with practice and experience.
Because Washington DC attracts some of the nation's brightest it should come as no surprise that the city hosts plenty of opportunities for practice that will stimulate your talent.
Capitol Hill Writers Group welcomes aspirants in all genres of fiction, whether you have several books published or none at all. Membership is free and allows you to take advantage of regular meetings complete with Clarion-Method constructive criticism.
If you're looking for a community, check out the DC Writers' Salon. It has groups that meet anywhere from daily to monthly. In a unique approach, instead of groups focused on a particular genre, this salon has groups focused on specific tasks.
One group is dedicated to getting you out of bed and meets every morning at 8:30. One group is focused on holding writers accountable. Another group features writers talking about their craft. And of course, one group is dedicated to socializing where local writers can get to know each other.
The spoken word can be a powerful medium, a fact that's made reality at The Inner Loop. This organization celebrates writers who want to read their work out loud with a monthly gathering plus additional programming that supports the goal of vocalizing authors like retreats, radio programs, and residencies.
Writers' conferences are a great place to meet people like yourself in addition to publishers who are fishing for new talent. Each year DC's historic Eastern Market is graced by the Literary Hill Bookfest, a celebration of the district's authors and the books they write. Children's authors provide entertainment for the kids while the adults attend author talks throughout the day on a range of literary topics.
When it comes to publishing, Literary and Creative Artists is one DC-based lit agency with more than 80 clients who include everyone from first-time to best-selling authors. They accept submissions in fiction and non-fiction.
Writing Colleges in DC Offering Bachelor's and Master's Degrees in Creative Writing Provide a Path to Becoming a Writer
Writing is a craft that's honed over generations and passed down. Degree programs in English and creative writing are designed to facilitate this generational fostering of artistic talent.
Jonathan Safran Foer launched his career thanks to his inspirational writing professor, and he himself is now passing on the literary arts to his creative writing students.
When you're ready to get serious about supporting yourself as a writer and honing your skills to the professional level, that's when you know it's time to earn a creative writing degree.
Bachelor of Fine Arts (BFA) and Other Bachelor's Degrees in Creative Writing in Washington, DC
George Washington University
COLUMBIAN COLLEGE OF ARTS AND SCIENCES
Accreditation: MSCHE
Degree: Bachelor – BA
Private School

Master of Fine Arts (MFA) and Other Master's Degrees in Creative Writing in Washington, DC
COLLEGE OF ARTS AND SCIENCES
Accreditation: MSCHE
Degree: Master – MFA
Private School