<!- mfunc feat_school ->
Featured Programs:
Sponsored School(s)
<!- /mfunc feat_school ->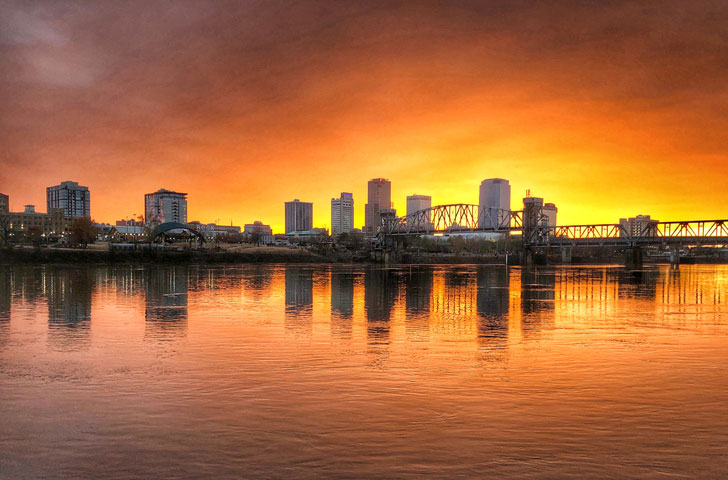 It's a Jonesboro native who holds the distinction of being a New York Times Number One bestselling author – 47 consecutive novels in a row! But for Arkansas, that's par for the course.
Not to set the bar too high for the next generation's upcoming writers, but Arkansas actually has a well-established precedent of punching far above its weight when it comes to its literary influence on the national zeitgeist.
In addition to Arkansas' own global bestseller, a certain wordsmith here has been defining modern cultural liberation for women since the '90s. And yet another has inspired an historical renaissance for Native Americans.
It might feel intimidating to try and follow in those footsteps, but good writing is good writing. Give everything you have to the craft of writing and let the historians sort out your societal impact.
For writers, the question is, how do you create good writing? Arkansas' John Grisham offers a few pointers:
That might work for legal fiction, but really there's no set formula for being a successful writer. That's why it's important to hear from many skilled voices, and why earning a degree in creative writing can have a huge impact on your career as an author.
A BA in English or Bachelor of Fine Arts (BFA) in creative writing can lay a great foundation for a writing career. As you progress in the craft, an MA or Master of Fine Arts (MFA) in creative writing can spur your thinking in directions you wouldn't otherwise imagine.
From a Prolific Novelist and Household Name … to a Pop-Culture Phenom Nobody Heard of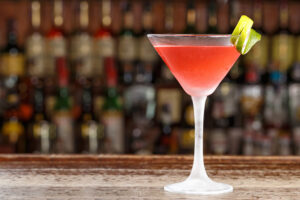 Arkansas-native John Grisham is at 47 novels in a row and counting that made their way to the number-one spot on the New York Times bestseller list. He's the only person to have won the Harper Lee Prize for Legal Fiction twice, and has also earned the Library of Congress Creative Achievement Award for Fiction.
Many of Grisham's books have gone on to Hollywood success in their film adaptations with headliner star power including, The Firm, The Pelican Brief, The Client, and, The Rainmaker. According to some reports Grisham's net earnings total $220 million, not that wealth was ever the goal of any writer.
Helen Gurley Brown may be a name you haven't heard, but her influence and legacy have undoubtedly affected you. Born in Green Forest and raised there and in Little Rock, Brown would go on to author a book in 1962 that rocked America's cultural foundations: Sex and the Single Girl.
Said to be the work titulary honored by the generation-defining HBO series Sex and the City, this book caught the attention of a failing antiquated magazine, Cosmopolitan, and in 1965 its publishers crowned Brown queen as the new editor.
She completely turned Cosmo around, to the point that libraries couldn't stock it because it would be stolen by popular demand, validating a modern generation of urban American women who were experiencing a new level of cultural and personal liberation that's taken for granted today.
Raised in Ouachita County and long-time Arkansas resident until his passing, Dee Brown's most famous work was Bury My Heart at Wounded Knee. Written in 1970, it was one of the first pieces of historical documentary that attempted to analyze a significant benchmark in American history from the position of the Native Americans.
Brown's seminal work created a new historical paradigm, laid the foundation for a cultural movement for a new Native American generation, and generally sobered the romantic national concept of the Wild West.
Brown's bestseller has sold more than five million copies and has been translated into 15 languages. In addition to many other works of non-fiction, he also authored over a dozen works of fiction and other pieces.
Arkansas' Creative Writing Classes, Courses, and Workshops Can Prepare You for a Creative Writing Degree
Just like any art form, practice is essential for any aspiring creative writer. Fortunately Arkansas has enviable opportunities.
ArkansasWriters.com is a one-stop shop for everything writing in the state. If you're looking to join a writing group for meetings and feedback, this site has details for over a dozen of them. For example, Writers' Ink meets once a month at the Jonesboro and Paragould public libraries, and Poets Northwest meets monthly at the Springdale Public Library. Both groups accept any interested writer.
It also has a writers directory of anyone who wants to be featured, listings of publishers who are seeking submissions, job opportunities for writers, and upcoming events like poetry readings, author lectures, and writing conferences.
The Ozark Poets and Writers Collective based in Fayetteville organizes monthly poetry readings and open mic nights featuring regionally and nationally acclaimed writers. It's also known to be active in poetry slam circles.
If your creativity requires a quiet place, consider The Writers' Colony at Dairy Hollow located in the historic arts village of Eureka Springs. It's a residency program for writers in any genre and is available for short or long-term stays. Buffet-style meals are provided in a central dining area and it has a range of suites you can choose from to concentrate on your craft. There's also a retreat rate for writing groups who want to rent out the entire venue.
The Arkansas Writers' Conference happens every year, most recently in North Little Rock. It's a great place to hobnob with fellow writers and industry professionals like publishers and agents. Events include author speaking sessions, prizes, and writing awards.
Eventually you'll refine your work to the point that it's ready to send in for publication. The Oxford American accepts general fiction and non-fiction submissions. Based in Little Rock, it's a quarterly publication that explores southern literature, art, music, and culture.
Yard Dog Press in Alma typically seeks works between 15,000 and 20,000 words in the genres of fantasy, horror, and sci-fi.
New Leaf Publishing Group in Green Forest publishes Christian-based works for all ages. It receives over 1,000 submissions every year from which between 30 and 35 new titles are chosen.
Writing Colleges in Arkansas Offering Bachelor's and Master's Degrees in Creative Writing Provide a Path to Becoming a Writer
Writing groups, open mics, and coffee shop meet-ups can go a long way for aspiring poets and novelists, but there's more out there for serious writers.
Undergraduate and graduate degree programs in creative writing will put you in a classroom with fellow writers who share common goals. Everyone will be aspiring to be published and make a name for themselves, while your professors will have experience that comes from decades in the field on both the writing and publishing ends of the trade.
Psychologically and socially, becoming a creative writer can be a domain that's password protected. A degree in creative writing can be the right combination of peer networking and professional experience to unlock your potential.
Bachelor of Fine Arts (BFA) and Other Bachelor's Degrees in Creative Writing in Arkansas
Accreditation: HLC
Degree: Bachelor – BFA
Public School

Master of Fine Arts (MFA) and Other Master's Degrees in Creative Writing in Arkansas
FULLBRIGHT COLLEGE OF ARTS AND SCIENCES
Accreditation: HLC
Degree: Master – MFA
Public School

University of Arkansas at Monticello
SCHOOL OF ARTS AND HUMANITIES
Accreditation: HLC
Degree: Master – MA, MFA
Public School

University of Central Arkansas
COLLEGE OF FINE ARTS AND COMMUNICATION
Accreditation: HLC
Degree: Master – MFA
Public School