<!- mfunc feat_school ->
Featured Programs:
Sponsored School(s)
<!- /mfunc feat_school ->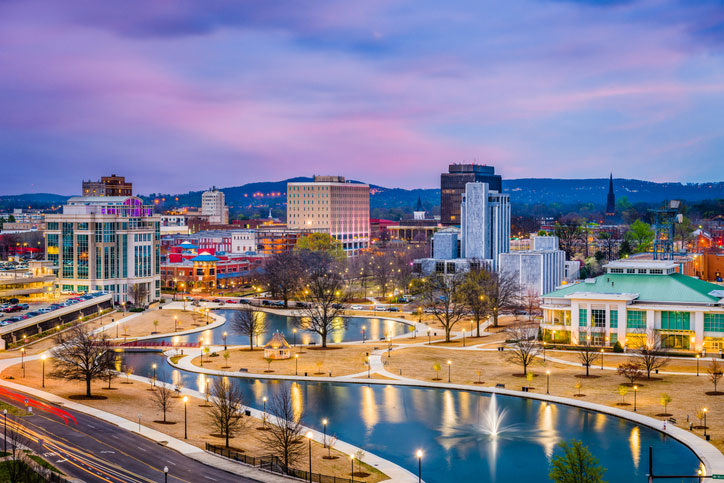 Some of the world's most famous words in American literary canon come from authors with ties to Alabama: Harper Lee's To Kill a Mockingbird and Truman Capote's Breakfast at Tiffany's are among them.
Writing is woven in to Alabama's creative culture, just like the Alabama River weaves its way to Mobile. The bedrock for creative writing in the state has been laid by its greats of the past. It's up to today's writers to either build on it or destroy it and start fresh.
But how do you become a good writer? Here's what Harper Lee says:
Hanging out with a notebook at the coolest bookstore coffee shops and smoking cloves doesn't make you a writer. As any artist will tell you, doing your art takes serious dedication and a respect for the craft; not just posturing.
What separates the poseurs from the pros?  A BA or Bachelor of Fine Arts (BFA) can be advantageous for aspiring writers serious about learning the craft. And these programs create a scaffold for writers climb when it comes time to reach more advanced MA or Master of Fine Arts (MFA) programs in creative writing.
Some of the Best Known Works of American Literary Fiction Owe Their Existence to Alabama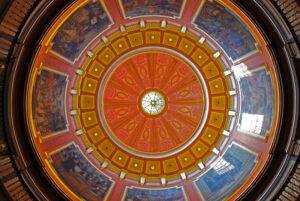 Born and raised in Monroeville, Harper Lee is perhaps the state's best-known author. Her Pulitzer-Prize-winning To Kill a Mockingbird is still regular reading in schools across the nation.
Lee knew from a young age that she wanted to be a writer. In high school she was interested in English literature. In college she focused more on writing. She was a member of her school's literary honors society and wrote for the school newspaper and humor magazine. After graduating she worked odd jobs until one of her friends offered to fund her writing for a year. It was during this time that she wrote her classic novel, based on her experiences growing up in small-town Alabama.
Born towards the end of the 19th century, Macon County-native Zora Neale Hurston led a life of many achievements, being a literary fixture of the Harlem Renaissance among them. While attending college she published one of her first pieces in her university's newspaper. After graduating she moved to Harlem where she started the literary magazine, Fire!!.
Hurston would go on to be a prolific writer, researching and publishing African American folktales, her most famous novel, Their Eyes Were Watching God, plays, and many other works. She influenced writers like Alice Walker, Ralph Ellison, and Gayl Jones.
Truman Capote is another of Alabama's best-known writers. Like Harper Lee, he spent time in Monroeville as a child. In fact, he and Lee were friends and neighbors as children, and kept their friendship alive well into their adulthood. Capote would often use his childhood experiences as ideas in his initial writing. His most widely known work is Breakfast at Tiffany's, a novella first published in Esquire.
The Alabama writers who've come before you prove that it's possible to become an established well-known writer. But you're not going to get there unless you prepare yourself for success and aren't afraid to try.
Alabama's Creative Writing Classes, Courses, and Workshops Can Prepare You for a Creative Writing Degree
Studying for a bachelor's or master's degree can give you a direct path towards a career in writing. While you're studying it's highly advisable to get to know the local writing scene where you are.
The Alabama Writers' Cooperative is about to celebrate 100 years of fostering a supportive environment for writers in all genres. Each year it publishes a new literary journal, Awarded Writers' Collection. It also sponsors an annual writing contest along with a literary conference. Traditionally based at Montevallo, meetings have also been held in Tuscaloosa, Huntsville, Birmingham, and Auburn.
The Alabama State Poetry Society exists to promote poetry. It welcomes poets at all career stages, including the unpublished. ASPS holds fall and spring meetings every year where poets can mingle, do readings, and participate in other meaningful activities to improve the art. It's also all about contests, currently with 12 to choose from.
Founded by writers, educators, and publishers nearly 30 years ago, the Alabama Writers' Forum is an organization that strives to represent all stakeholders in the craft of creative writing for its betterment. This means supporting writers, encouraging readers, and making the business-side of writing work. It sponsors several awards and contests, hosts writing retreats and workshops, and coordinates local writing groups at libraries and cafes in half-a-dozen cities including Huntsville, Spanish Fort, and Birmingham.
Once you have your product refined you can always check with local publishing houses in Alabama – there are several.
Hypertrophic Press based in New Market publishes books of any genre or length, so long as they're written with passion. It does all its editing, design, layout, and marketing in-house, and also publishes a quarterly literary compilation.
Negative Capability Press in Mobile has been publishing books and its own literary journal for over 40 years. They accept fiction, non-fiction, and poetry submissions. You'll recognize the inspiration for their name as being from a letter written by John Keats.
Another option for getting your work out there is with the Birmingham Arts Journal. It accepts submissions in poetry, fiction, and non-fiction. It also sponsors a poetry contest and bestows the Andrew Glaze Poetry Prize.
Writing Colleges in Alabama Offering Bachelor's and Master's Degrees in Creative Writing Provide a Path to Becoming a Writer
You've gained valuable experience in writing groups, been introduced to how the publishing world works, and even made some professional connections at writing conferences. So now what?
If you've already earned an undergraduate degree then an MA or MFA in creative writing can really help tie everything together; to organize your creativity into a format that's attractive and publish-ready.
You can spend a lifetime as an amateur writer. If you have the opportunity for academic training from professors with decades of experience in the world of writing, don't let that opportunity pass you by.
Bachelor of Fine Arts (BFA) and Other Bachelor's Degrees in Creative Writing in Alabama
Master of Fine Arts (MFA) and Other Master's Degrees in Creative Writing in Alabama